I have seen several threads with mention of foggy and scratched lenses.
I offer this simple and easy solution....USE AT OUR RISK
I did this writeup on another forum, we scratch a lot of plastic lenses
part 1
figured I'd show some folks how easy it is to polish the lenses w/o using a power buffer.
First you need......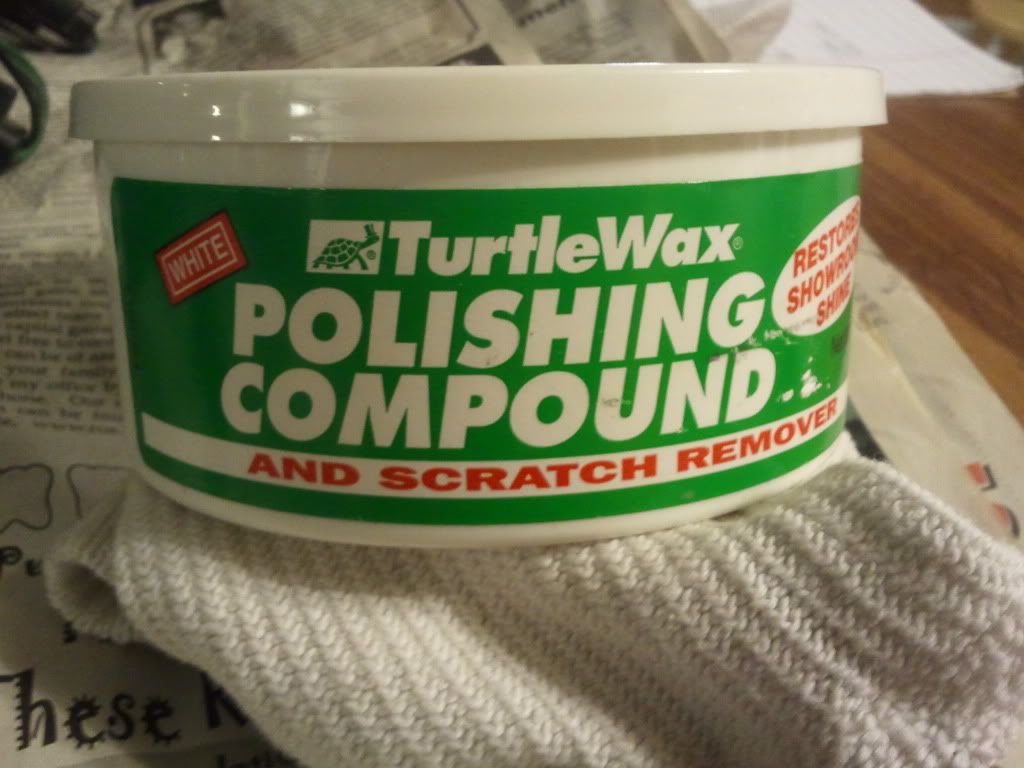 What else would we use?
You can see from pics the difference of just one coat.
Wash off dirt and then using old sock or underwear(cotton...not satin or lace :roll: )
apply some polish in a circular pattern,let dry and buff off.