RV Destination: Southwest Georgia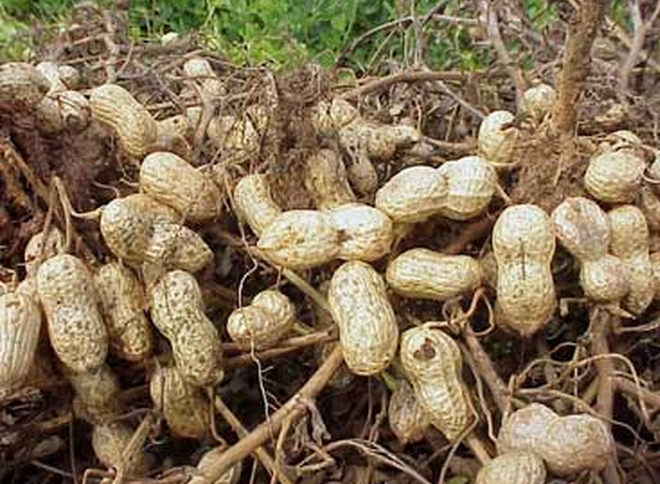 We visit Southwest Georgia about every two months, and have been for about ten years now. The big attraction for us is that thus is where our son and his family live but besides that, we have found lots to recommend here to RVers looking for a great place to get away from the RV travel routine and connect with the true deep south.
In the winter, the sun shines most of the time and daytime temps in the 60s are pretty normal. Sometimes even in the 70s. They have to start cutting the grass in March. In the summer, well, it's a different story, with high heat, humidity and gnats. My suggestion is to avoid the summer. Fall, winter and spring are your best times t visit.
Down here, it's y'all and sure nuff and the kids say yes sir and yes m'aam and Southern hospitality is a character trait so regularly practiced that it becomes contagious to outsiders. People are polite, friendly and aren't afraid to smile at strangers. Every time we leave here we find ourselves wondering why people are so much ruder and cruder up north. The south has a way of mellowing us out. And we now need regular fixes.
There are two big attractions down here that also make this part of the country a great RV destination. Nature and history.
Southwest Georgia is heavily agricultural, with peanuts and cotton the top crops. But it also has some great fishing and hunting and is home to one of the nation's most impressive historical sites.
As the Family Motorcoach Association plans its 89th annual Family Reunion and Motorcoach Showcase for March 17-20th in nearby Perry, Ga (about an hour to the northeast), the area we visit near the towns of Albany and Leesburg would make great day trips or, better yet, a trip lasting a couple of days.
Albany is known as the Quail Capital of America and it is home to a wide variety of sprawling plantations specializing in quail hunts. I've been on a couple of them now, the most recent just this week when we hunted the 2,000 acre Wynfield Plantation. If you are a wingshooter, the scrub pines and fields around Albany offer pristine quail country and there is probably nowhere else in North America that offers better hunts in better conditions. The dogs and the guides and the gear these plantations offer are superb. Alas, this year's season ends Feb. 28th so those RVers coming to Perry won't be able to hunt.
But they will be able to take advantage of the history.
For that, a must visit is to Andersonville, and the National Historic Site that is made up by the Camp Sumter military prison. Andersonville was one of the largest Confederate military prisons during the Civil War. During the 14 months the prison existed, more than 45,000 Union soldiers were confined here. Of these, almost 13,000 die. Today, Andersonville National Historic Site is a memorial to all American prisoners of war throughout the nation's history.
Andersonville National Historic Site began as a stockade built about 18 months before the end of the U.S. Civil War to hold Union Army prisoners captured by Confederate soldiers. Located deep behind Confederate lines, the 26.5-acre Camp Sumter (named for the south Georgia county it occupied) was designed for a maximum of 10,000 prisoners. At its most crowded, it held more than 32,000 men, many of them wounded and starving, in horrific conditions with rampant disease, contaminated water, and only minimal shelter from the blazing sun and the chilling winter rain. Those who died in the prison were buried in a cemetery created just outside the prison walls.
Andersonville National Historic Site comprises three distinct components: the former site of Camp Sumter military prison, theAndersonville National Cemetery, and the National Prisoner of War Museum, which opened in 1998 to honor all U.S. prisoners of war in all wars.
Andersonville is one of the most impressive places I have visited. The history is deep and rich and I would recommend a stop here to anyone. The park grounds are open daily from 8:00 am until 5:00 p.m. EST. There are numerous special events held throughout the year at the park and in the nearby town of Andersonville, which has a Civil War Village.
Andersonville is about a 30 minute drive northeast of Albany.
Southwest Georgia also has another history connection. The quint little town of Plains, just west of Andrsonville, is the home of former President Jimmy Carter. There's an historic site there honoring him. He still lives in the area and is often seen on the streets, and he still teaches Sunday School several times a year at the Maranatha Baptist Church, which welcomes visitors.
If fishing is your thing, try the 20-mile long Lake Blackshear, a man made lake on the Flint River, north of Leesburg. It's a great place for Large Mouth Bass.
As to where to stay in Southwest, GA, there are several RV parks listed but the only one I can recommend is the campground at Chehaw Park, a 700 acre wild animal zoo and conservation area in Albany. Chehaw has 44 RV sites with 30 and 50 amp hookups, 14 pull-through sites, a comfort station with laundry, dump station and a group shelter. There are 18 tent sites with 15-amp electric hookups and water. Camper cabins are also available.
Southwest Georgia offers a lot to the RVer. It's only an 90 mile drive to the Florida panhandle and the beaches of the Emerald Coast. I'd suggest a long weekend to take in all that is offered.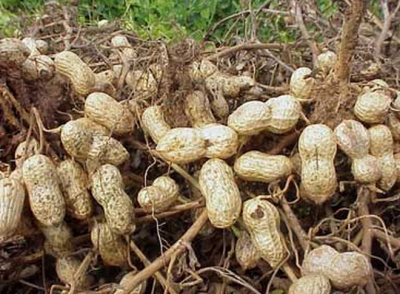 Peanuts are a big crop down here.
Cotton is king in SW Georgia.
Me and my grandson, with a guide in between, quail huting at the Wynfield Plantation.
The Anderson National Cemetery