Carbon Monoxide and Propane Issues Spike in Spring for RVers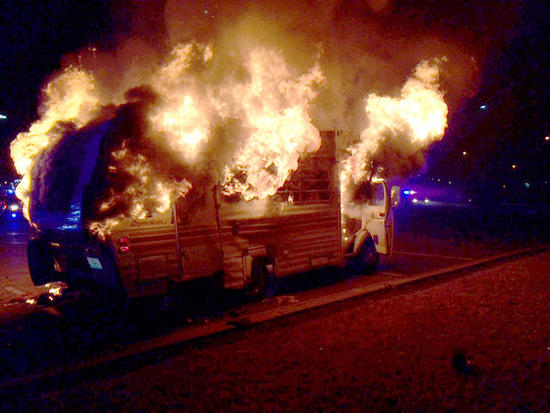 As spring and warm weather approaches, this is again the time for a semiannual spike in carbon monoxide deaths and propane issues for RVers.
This week at a KOA in Nashville, a couple was found dead in their RV by relatives who drove to the campground after not being able to reach them for several days. Carbon monoxide poisoning was the cause, said authorities, caused by a their propane burner.
In Washington State the week before, a propane tank explosion inside an RV east of Lacey sent a couple who lived there to an area hospital with burns. The woman suffered second- and third-degree burns in the explosion. The man suffered minor burns. Fire officials said investigation indicated a leak in the propane tank that caused it to explode.
And at a Walmart parking lot in Sikeston, Mo., a couple of weeks ago,there was a propane explosion inside a motorhome while people were inside the RV. The explosion blew out the side of the vehicle. One of the occupants told officers he was trying to light the stove to provide some heat because the inside of the RV was cold when the explosion occurred. They escaped with minor injuries but their motorhome was destroyed.
These three recent incidents underscore the need to make sure your RV has a working carbon monoxide alarm and that you have inspected your propane tanks and plumbing.
The propane system on an RV provides heat and hot water, power for the stove and refrigerator, and fuel for barbecue grills or other small appliances. There are two basic types of propane containers and systems: Department of Transportation (DOT) cylinders and American Society of Mechanical Engineers (ASME) tanks. Travel trailers, folding camping trailers, and fifth-wheel units use two movable DOT cylinders, which are positioned vertically upright and mounted to the outside front or back of the RV. Motor homes use a single, permanently installed ASME tank, positioned horizontally, and located underneath the cabin, near the entryway. Regardless of container type, all refilling repair, or replacement must be done by certified service technicians.
While you may do touchups to your RV from time to time, do not paint propane cylinders, valves, or mounting hardware. This may mask important service issues, affect valves, or result in system failure.
Make sure your system is inspected at least annually by a certified service technician. They are trained to detect incorrect tank pressure, leaks, or other potential hazards, and address them properly. Do not connect your propane piping to another gas source or attempt to repair any propane-related component yourself.
AmeriGas, a leading propane supplier, and the Propane Education and Research Council has issued some safety guidelines for RVers.
Most RV refrigerators can keep food/beverages cold during several hours of travel without a power source. They strongly recommend that propane systems be turned off while driving. Other safety tips while traveling:
Shut off propane supply valves, pilot lights, ignitors, and appliances, and have everybody exit the vehicle during refueling.

Do not use range burners for heat, or any appliances for means other than their intended use.

Extinguish all smoking materials any time you are near tanks, filling stations, or other equipment where gasoline or propane may be present.

Turn off propane supply valves before entering tunnels or enclosed areas. Be sure to follow any postings around restricted areas, such as military bases.

At the Campground:
Open a window and turn on your exhaust fan when using your stove.

Portable fuel-burning equipment including wood, charcoal, and propane grills and stoves should not be used inside the RV or near the entryway. The use of this equipment inside an RV can cause fires or carbon monoxide poisoning.

Keep your vehicle a safe distance away from any heat source, such as grills or fire pits. Keep propane tanks and cylinders at least 10 feet away from heat sources.

Any time you use portable propane appliances, such as generators or heaters, it's important to provide for ventilation. Follow all appliance manufacturer safety instructions.

If You Smell Gas:
It is not "normal" for propane systems to leak. If you detect a leak—or sense a propane odor(rotten egg smell) — have it checked out immediately.
Immediately put out all smoking materials, pilot lights, and other open flames. Do not operate lights, appliances, or cell phones. Flames or sparks from these sources can trigger an explosion or fire.

If you are able to, safely turn off the gas supply valve on your cylinder or container.

Open all doors and other ventilating openings.

Immediately leave the area and call 911 or the local fire department.

Before you restart or use any of your propane appliances, have a qualified service technician inspect your entire system.