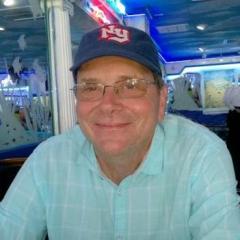 Windows XP is now 12 years old. It has been one of the best, if not the best, operating systems to ever be installed on a hard drive. I personally think it is better than Windows 7. However, it is now officially at it's EOL stage.
EOL stands for End Of Life.
Let us not morn for it quite yet. As Mark Twain was once reported to have said: "Reports of my death have been greatly exaggerated."
The above is a misquotation. Mr. Twain actually said: "The report of my death was an exaggeration."
In other words, he wasn't dead yet, even if he, or as the case may be, his cousin, wasn't feeling all that well.
XP is not feeling all that well in the eyes of its creator. However, that does not change the fact that it is still running on a third of the world's computers, including half of the world's business machines and 90 percent of the ATMs. Some of these machines run embedded proprietary application software that will not migrate to Windows 7 or Windows 8. I have yet to see any Windows 8 computers sitting on a desk belonging to any of my customers.
If so many computers still run on XP or embedded XP, why the big push to move away from it? I can sum that up in a couple of words: Phones and Tablets, or to use a different two words: Touch Screen. Touch screen devices have a much greater ability to
deliver great new experiences
. These new experiences, or to call them by what they really are -- apps -- cost money. You either pay to get them or pay to play them, or both.
What does this mean for all of us XP users? Does this mean our XP pc is going to just one day quit? Does it mean we have to run out a buy a new computer if we want to read our email, stream our favorite movie, shop on Amazon, Skype our grand kids, or do any of the things we love to do? Some people selling computers (and a certain home shopping network will go unnamed here) want you to think so.
You don't have to do a thing if you don't want to. Well, there is one thing you might have to do: Update your antivirus program to one that has very good real-time protection.
If you are using Microsoft Security Essentials, the antivirus malware protection that Microsoft offered for free, then you need to replace it ASAP. Microsoft sent out an update for MSE users about a week ago warning of the immediate end to the support of this program and then two days later started supporting it again.
Now I have learned that virus definition updates will still be available until July 2015. This does not mean you have total protection from hackers. Then again, you never did! I know that for a fact. The thing is, updates for your other programs, such as Microsoft Office, including Outlook, will still come your way. If any of those programs have a security flaw and Microsoft makes a fix, you will be able to get the update.
So here is what you should consider doing if you want to keep rolling happily along with XP residing on your desktop or laptop. Purchase a copy of a good antivirus Internet security anti Spam program from Norton, or Kaspersky or MacAfee. All of those software makers have promised to continue supporting the system. I am used to using a very good free program but it didn't kill me to move from MSE to a three device license of Kaspersky.
I installed it on my very old self-built XP workstation and on my wife's new Windows 8.1 touchscreen laptop.
Yes, I did run out and replace her old Compaq. I did not do this because it had Windows XP installed on it. I did it because it ran or walked or crawled on Vista Home Premium. Now, there is an operating system with a built-in reason to replace it with something better.
If you really are looking to upgrade from XP -- some use the word "upgrade" with a bit of reluctance -- to Windows 8.1, then I have a few suggestions on how to go about doing just that. Before I do, let me tell you that I think Windows 7 is not a bad operating system; however, you will not find many or depending where you shop, any new consumer devices with that operating system any longer. It is still the system of choice for business workstations. With a bit of shopping online you can possibly get a personal device with Windows 7, but I suggest that you just move on to Windows 8.1.
Here is my first and most important suggestion. When you buy a laptop with Windows 8.1 installed, make sure the laptop has a touchscreen. There are some features of Windows 8.1 that a mouse just cant use, not without a lot of trouble anyway. One of those features is closing an application. There is at the present no X at the top of the window, so you close an app or Internet site by dragging the window down from the top with your finger until it shrinks and then spins around backwards. I kid you not. I have not figured out how to do this with a mouse.
Windows 8 also has a feature named the charm bar. This little ditty of a program appears on the right side of the screen after a swipe of the finger that begins off screen and to the left. The charm bar, or charms menu, has a search button, a settings button which includes the power button, Wi-Fi connections, control panel and a bunch of other icons. The candy bar/charms menu also has a shortcut to the start screen, which displays all those big pretty tiles.
The charm bar is the intersection of all that Windows 8.1 does and you need your finger to get there, so a touch screen is necessary. Also many of the free games and not free games you can download from the Windows store are touch games. Diane is addicted to one called Tap Tiles and I am finding myself playing a quiz game called Logo and killing a lot of time in the process.
Second suggestion: The laptop you buy should have at least four gigs of Ram. Windows 8.1 is not the easiest program to manage the memory it takes to make it work. It is too hard to shut down a program and it continues to run in the background eating up resources. This can happen with a smart phone as well but there is a feature in settings called force stop. Windows 8.1 does not make it easy to force stop a program, not without thinking about it. My wife's laptop has eight gigs of RAM and Window 8.1 can use almost half that memory doing nothing but looking pretty.
Actually I find Windows 8.1 to be quite intriguing. There are some aspects of it I like a lot and some I don't. It has retained enough of Windows 7 to make it possible for me to find my way around deep inside of it and at the same time its metro aps page and start page look good and make it easy to find and start programs.
One other thing to do: when you buy a new pc, remove all the bloat ware from it. This takes a bit of time but it will make the machine run better, which will make you feel better.
Remember, if you do decide to migrate to Windows 8.1 then get a touchscreen laptop with at least 4 gigs of ram, but more is better. By the way, if the pc you buy has Windows 8 on it, you should update it to 8.1 before you do anything else. Did I not mention that before? The update is free and some retail places like Best Buy will do it for you.
In conclusion, if you have an XP laptop right now, don't panic. It isn't going to blow up or refuse to boot up. If you don't have one installed already, then you should purchase a good antivirus program if you intend to keep it for awhile longer. You can take your time looking for a new computer if that is what you want to do. XP isn't really dead, not yet anyway. It is still lingering around.
Derrick