I'm Not a Camper. I'm an RVer

Entry posted by italo ·
4398 views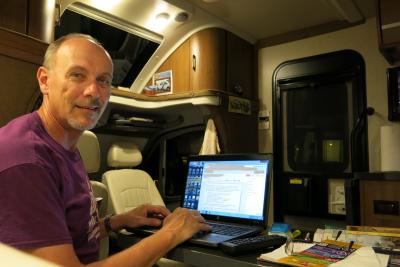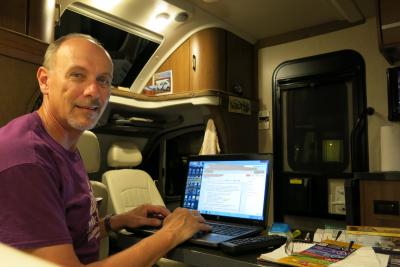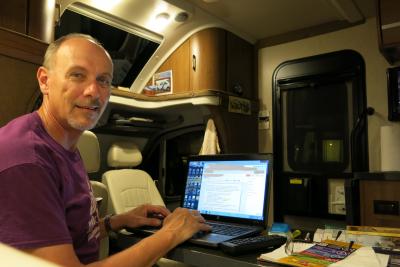 I'm not a camper, I'm and RVer. I heard this phrase recently while listening to a podcast and it struck a chord with me. The person who said it, (Nick Russell of the Gypsy Journal) was talking about what he does while living full time in his motorhome. According to Nick, RVer's don't sit around the camp fire and sing Cumbaya. RVer's are in their motorhomes or trailers cooking, using the internet, and watching TV. I write this article as I sit in my air conditioned RV, listening to satellite radio, and bogging on the internet.
Many years ago, I used to be a camper. I started out as a camper spending my vacations living in a tent, enjoying the outside, sitting by a fire, and cooking outside. I owned several tents over the years. But, I'm not a camper anymore. Maybe its the passage of time. Maybe its all the conveniences. Maybe I just got lazy. But, now I'm an RVer. And I'm not alone. More people are buying RV's (sales of these vehicles are increasing) and doing what I'm doing. So, what distinguished me as an RVer? Here's my list.
I don't sleep on the ground under the stars. I sleep in a bed under the AC.

I don't cook on an open fire. I cook on a stove or in the microwave.

I don't watch the stars. I watch TV.

I don't set up camp. I park the RV and plug in.

I don't bathe in a river or take a cold bucket show. I wash in my shower.

I don't look at the sky for the weather. I check my smartphone.

I don't swat flies. I surf the web.

I don't sit on a log. I sit on a leather couch or recliner.

I still get to see many of the same great natural views and see many beautiful places. I still take hikes, sit by lakes, and enjoy the outside. I just do it with an RV near by.
Is this all bad? I don't think so. I've been in both worlds. I liked camping and I like RVing. Its just a different way of doing the same thing. I suppose you could be both. But for me, things changed and now I'm an RVer.
How about you? Are you a camper or an RVer?
Follow more of my journeys at: http://jdawgjourneys.blogspot.com