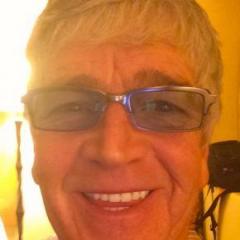 So now it's spring 2017 and we're set to go on our 1st real trip in our new coach. 
Our first tour, we set sights on heading north from our domicile in Southwest Louisiana, beginning in May 2017 to some key waypoints we've always wanted to see & visit. These include travels northward up through Arkansas, Tennessee, Kentucky, Indiana, Ohio, New York, New Hampshire, Connecticut, Maine, and Massachusetts before turning back southward through Pennsylvania, Maryland, DC, the Virginias and Carolinas, through Georgia, Alabama, and Mississippi before returning home to Louisiana. What starts out as a 4-month trip spanning close to 8,000 miles.
And we're off.
Fully loaded and stocked up for our trip with both the Garia and our Jeep Grand Cherokee in tow we head out by traveling slightly west to Houston, TX where we overnight for a couple of days (May 27-28) to visit and dine out with some family members and friends who live there, then we're off to Lewisville, TX, (on May 29th, and home of our Newmar Dealer, NIRVC to get a few minor warranty items done for 2 days) before setting our sights (Nav System) through Arkansas onward to Tennessee. Shortly thereafter we arrive on June 4th in Nashville where via the KOA we've docked at, we get out about visiting various Music City venues, take in the Grand Ole Opry (which for us was somewhat a disappointment) and of course, try some of Nashville's fine dining establishments. Departing on the 9th, we then moved onto Anchor Down, a beautiful terraced RV resort located on Douglas Lake not far from the local attractions of Sevierville, Pigeon Forge and Gatlinburg as well as the Smokie Moutain National Park where we spent the next 7-nights taking in the sights, exploring the Park and simply relaxing. We also met some new neighboring RV friends from N. Carolina and spent a day out on the Lake with them in a rented pontoon boat (there are marinas close by Anchor Down that rent boats, jet skis, and the likes for enjoying beautiful Douglas Lake and its Dam).
The Kentucky Horse Farms
It's now day 20 of our tour and we're off from Dandridge to Lexington, KY and we arrive at the Kentucky Horse Park (RV park). A somewhat "simple" RV park which principally serves to cater to the needs of folks participating in events there, we found it to be mostly grassy sites and a bit challenging to back our big rig into but we made it successfully and spent the next 2 days visiting both the Horse Park itself as well as many of the surrounding farms. A nice and simple stop for us.
The Indy 500
Next up on our schedule of stops was Indianapolis where we had set plans to visit the Indy 500 Race Park but due to what had become inclement weather conditions, we aborted (as we experienced severe heavy rain storms and high winds while traversing the roads to Indy and during the 2 days our our travel through Kentucky. We both agreeing that "getting out" in the weather that was forecasted for the present and oncoming days would not be the experience we wanted - agreeing the we'll be back in that part of the Country another day, another time and can return to Indy to see the park and possibly even take in a race or at least, some trials.
Nappanee IN - Home of Newmar Corp.
Having taken dealer delivery of our new Coach, we added Nappanee into our tour schedule in order to participate in their "factory tour" and arrived there on June 19th, now Day 24. We docked at Newmar's factory overfill lot as Camp Newmar was packed. The next day we signed up and took the tour which was interesting to say the least and somewhat amazing at how their production line works. As well, it might not have been foresight but we had developed a few issues that manifested themselves during the early phase of our trip and took being in Nappanee as an opportunity to have them addressed. (we actually had made a service appointment earlier on ahead of the start of our trip to include having our 1st house and chassis service performed). We ended up being in Nappanee for close to 3-days longer than we had planned but used the time (while Newmar was servicing our coach) to drive about and sight see the area known as the "Heritage Trail" which included visits to Elkhart, and the surrounding towns of Goshen, Shipshewana, Middlebury, Wakarusa and Bristol all the while driving through the Amish farming communities. This included a Jazz Concert event we attended on the streets of Elkhart which made for a wonderful Saturday afternoon outing.
Rock & Roll
Next up on our travel plans was a visit to the Rock & Roll Hall of Fame in Cleveland. Having previously made site reservations at a KOA nearby, our delay in Nappanee once again brought cause to abort the visit owning to other locations ahead where we could not alter other pre-existing reservations (no space available). This, Cleveland, became another one to be visited at a later date.
Why Jackson, Ohio of all places?
During the early onset of our tour we had (by chance, i.e. Facebook) learned that a dear old friend of both Lydia whom we'd not seen in close to 25 years had recently relocated to Jackson (for a new job) and so having our schedule kind of messed up at those moments, altered our trip by turning SE through Columbus to Jackson where we ended up spending 4 enjoyable days visiting with him and docked in a very small yet cozy state park. The visit was worth it as we had a great time just sitting outside the coach entertaining ourselves and our friend. Its' now day 37, July 1 and our plans have changed considerably. Niagara Falls has too fallen from our list and become another "future" venue for a later date but we're back on track with our earlier plans/reservations and heading to DC for the 4th of July.
Cherry Hill Park 
July 2nd, after "boon-docking overnight in a WalMart in Morgantown WV on the way, we arrive in College Park MD (close to DC) at Cherry Hill Park RV Resort. From here, we can easily get into DC to visit. We also get online and manage to scorer up some front row concert tickets for the Tedeschi Trucks Band, Canned Tuna and the Wood Brother at Wolf Park and outdoor amphitheater in Vienna VA which turned out to be a great show. The next few days we primarily spent visiting DC and included being on the National Mall during the 4th of July fireworks event as well as taking in the monuments by means of a pedicab night tour which was very memorable. We highly recommend the night tours as seeing them under their special lighting is quite amazing in comparison to daytime visits.
Lydia has to Go!
After spending 10 nights at Cherry Hill and having already had a previously scheduled Dr.'s appointment in Houston to which she had to maintain, Lydia boarded a flight to Houston from Baltimore and left us (me and our miniature Schnauzer "Nike") to our own devices for a few days. 
Next Stop; Williamsburg VA.
With Lydia gone, Nike and I load up and drive out, onward to Williamsburg VA. Plans being to visit the Colonial Villages (towns) of Williamsburg and Jamestown. Arriving, Nike and I find ourselves destined to fit into a very small, simple RV part that we were likely too large to fit into but managed after the staff moved a few vehicles to assist with my backing into the spot they had for us. The next two days I spent time exploring the area (some places with Nike and others while leaving him in the coach) and found it to be a charming place but somewhat less than expected likely due to the absence of Lydia. She would have drug me through countless small shops and likely the huge outlet malls they have there. Overall, it was fun but not what i personally had expected. In any case, Nike and I made the best of it without here for a few days, then once again, pulled up 'stakes" and headed southward.
Hilton Head Island 
Next up on our tour list was HHI where Nike I and I arrived on July 15th we were reunited with Lydia who flew into nearby Savannah, GA. Docked at the Hilton Head Harbor Marina and RV report (vs. the HHI Motor-Coach Resort further into town), we used it as a platform for visiting both HH and Savannah over the course of the next 12 days. I will state here though beautiful, the daily traffic into and off the Island was horrendous and we spent a lot of time just sitting on the roads, waiting for traffic to move on way or the other.
We're about to start heading home. Day 61, we depart HHI for Lawrenceville, GA which was just a stopover on our way to Foley, AL at NIRVC's newest location north of Atlanta to get the coach washed & detailed. We spent 2 nights there and departed on July 28th to Foley.
Bella Terra RV Resort
Foley, Al is approx. 6 miles north of Orange Beach, Al and the beachfront of the Gulf of Mexico. Pulling into Bella Terra, we quickly knew it was going to be a relaxing stay and once checked in and dock at our site, we were met with a spacious lot facing it's man made lake and fountain. Here we stayed for another 12 nights to include enjoying the company of another pair of great friends (one of which being my former work colleague) who reside in Mobile.  Too much food and fun, the margaritas were great as too the omelets at brunch. 
The Big Easy
Next up and the final stop ahead of our return home was to be the New Orleans French Quarter and Warehouse district but once again, leave it to "mother nature" to forego such plans. As it so happened, we soon learned (while still in Foley) that NOLA was once again experiencing flooding due to some dense and heavy rains that had been ongoing for a few days. So, needless to say, we cancelled our planned stay there and returned home, 8,400 miles later on day 76 of our first tour.
All In.
We had a meaningful and memorable experience on our first tour in our new motor coach and such that we were convinced of "finding the roads that await us" will continue to bring forth new adventures, fun and excitement.
Next Up.
Newmar's International Rally - Sedalia MO to be followed by the Albuquerque Intl. Balloon Fiesta.
Nashville KOA
During a stopover in Mocksville, NC for factory installation of Magne Shades
The Kentucky Horse Park - RV Park, Lexington.
Local Art in Elkhart as well as the surrounding towns on the Heritage Trail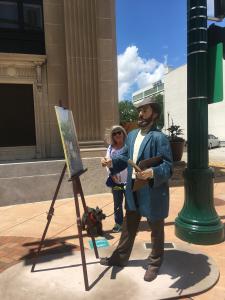 Elkhart
A fine little boutique style diner.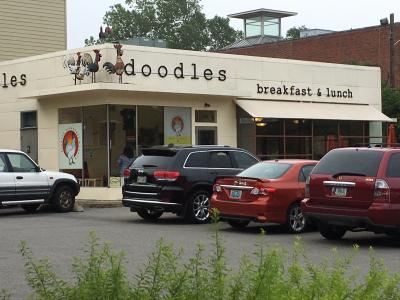 Cherry Hill Park - College Park, Maryland
On the National Mall, Washington, DC July 4th 2017
Hot Tuna, belting it out at Wolf Park in Vienna, VA
Night Touring the Monuments via Non-Partisan Pedicab.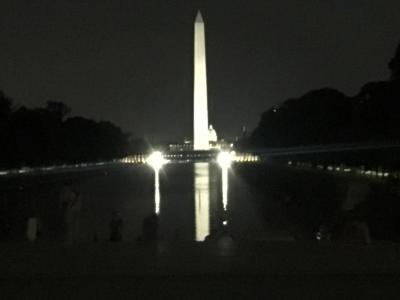 Gettysburg
Hilton Head Marina and RV Resort.
Bella Terra Motorcoach Resort, Foley, AL