Getting Your Cowboy On - Tombstone Arizona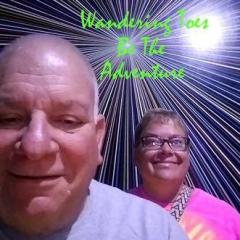 Getting Your Cowboy On - Tombstone Arizona
Viewing Businesses along Allen Street - Tombstone, Arizona 1879
Like most children of the 50's, I grew up with westerns. I watched every black and white television series like The Lone Ranger, Sky King, and Gunsmoke. And we lived for movies like Fort Apache, High Noon, The Man Who Shot Liberty Valance, Winchester 73, anything with John Wayne in it and, well you get the picture.  
When I learned how close Benson, Arizona was to Tombstone I knew we had to visit.  As you might suspect, it is now a tourist trap. But the history is true, the shoot out at the ok corral was real. But there is so much more history to this town.  Is Tombstone a tourist trap?  Yes.  Is it worth going to?  If you are fan of western lore and western movies, by all means.
Viewing Allen Street - Tombstone Today
In 1877 a man by the name of Ed Schieffelin was staying at a place called Camp Huachuca, Arizona and during his stay, he decided to join a military expedition to scout for Chiricahua Apache Native American strongholds.
Ed would leave the expeditions encampments to look for rocks within the wilderness despite the fact that fellow soldiers at his camp warned him not to. The soldiers told him that he wouldn't find stones out in the wilderness and would only eventually find his own tombstone. Fortunately, for Ed, he did not find his tombstone, but he did find something. He discovered a large exposed vein of silver in the place he eventually named Tombstone, an name which he of course took from his military friends.
Word of the silver find soon spread and the town of Tombstone grew.  If you are a fan of the wild west you have no doubt heard of Tombstone. The area around Tombstone became well known for its silver mines. And more people came to the town. Some were settlers, storekeepers and miners. But others were looking for easy money. These were gamblers and thieves who drank too much alcohol and settled their disagreements with their guns.
Big Nose Kate
By the end of 1881, the town of Tombstone had a population of more than 5,000. It also had five local newspapers, at least two theaters, a courthouse, hotels and many local drinking places. And a gunfight had already taken place that would forever include Tombstone among the famous stories told about the American Wild West.

One of those famous stories was about gunfight that took place on October 26, 1881 between the town's top lawman, or marshal, and his deputies on one side and an outlaw group called the Cowboys on the other at the now famous O.K. Corral. On the day of the famous fight, those men were gathered near the OK Corral, an enclosed area used to keep horses and other animals. They were armed, in violation of a town ban against carrying guns. They were also drinking alcohol and threatening to kill the Earp brothers.
Morgan and Louisa Houston Earp
Virgil Earp
Doc Holiday, Wyatt Earp, Virgil Earp and Morgan Earp (not positive this is real)
Virgil Earp decided that it was his duty to disarm them. His two brothers and a friend, the gunfighter Doc Holiday, went along to help. The four walked down the street toward the corral. Virgil Earp told the cowboys to surrender their weapons. Billy Claiborne ran away. And the fight began.
Historians say 32 shots were fired in the space of about 23 seconds. No one really knows who fired first. But Tom McLaury, Frank McLaury and Billy Clanton died of gunshot wounds. Virgil Earp, Morgan Earp and Doc Holliday were wounded but survived. Only Ike Clanton and Wyatt Earp were not hurt in the gun battle.
Wyatt Earp's Wife Josephine aka: Sadie Jo
Looking At Tombstone Today
Today, Allen Street in Tombstone is the "main drag."  The sidewalks are boardwalks and the street is dirt, and everything (except the merchandise and the prices) feels like you're back in the old west.  There is a "theme park" where you can see a comedy gunfight and of course, the OK Corral, where you can see a re-enactment of the famous event.  The courthouse is now a state park, and the gallows where the guilty were hung are still in the yard behind the courthouse.  You can tour the town in a Humvee, a trolley or a horse-drawn wagon.  There are several museums, only one of which is free.  Expect to spend $5 to $15 per person on anything you do. 
Catch a Stage?