One of my favorite FMCA members was Ed Martel and his wife, Dot. He had a classic Marmon-Herrington coach that he converted himself, and he had chromed out everything he could in this coach until it shined.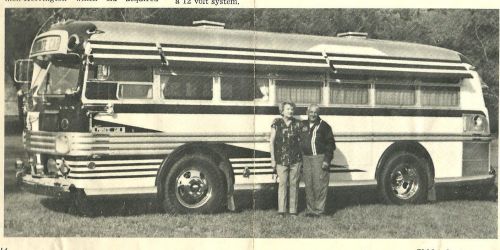 While most guys have hot rods that they chrome out, Ed chromed out his home on wheels, including the engine and much of the interior. Women would frequently joke that they could put their makeup on while looking at the engine. Wherever he couldn't cover it with chrome, he used polished alluminum or stainless steel.
He was very meticulous about everything on his coach. One time at an FMCA rally some guys poured some oil under Ed's coach. When he came back they told Ed they thought he had a leak. He quickly crawled under the coach, felt and sniffed the offending oil stain and finally came out as serious as could be saying, "That's not my oil, it's too dirty."