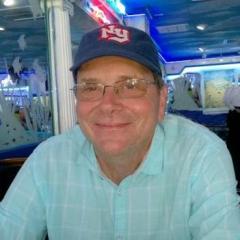 Well, Christmas is only ……days away. You can fill in the blank yourself. I thought I would mention a few things that I would want for Christmas if I didn't have them already and some things I don't have that are on my list. These things are almost always gadgets of some kind.
1. Winegard GS-wing Wingman Antenna upgrade. I have one of these. It attaches to an existing Sensor head with no tools required. It is supposed to increase UHF signal gain up to 100%. I am not sure it has done that for me but it has helped pull in stations that are far away, up to a point. You still have to rotate the antenna of course, which I find to be a real pain. If your digital TV has a viewable signal strength meter that helps.
http://www.winegard....ngman/index.php
2. Wingard Sensar Pro TV signal meter. I do have one of these installed in the overhead video cabinet of my coach. This direct replacement for a Winegard preamp is a helpful thing to have. It allows you to seek and peak digital TV signals before you run a channel scan on your TV. It helps you to aim your RV antenna with a numerical scale…the higher the number the better your aim. It provides 10db of gain, which will pull in that big game just enough to stop the picture from freezing and breaking up into those irritating squares.
http://www.winegard..../sensar-pro.php
3. Crossfires. This pair of gadgets is invaluable. Crossfires are a dual tire pressure equalization system. They provide a number of things. You have a window that quickly tells you if your tires are at or near proper inflation pressure. You have one point to inflate both tires. The most important thing is that the Crossfire system moves air back and forth between the two tires depending on which one is taking the most weight or if one has a leak the other tire will loan air for as long as it can, until the low pressure shut off activates. These things will add life to your tires and pay for themselves. I have been using them for seven years and they are a very good investment.
http://www.dualdynam...res/index.shtml
4. Rechargeable Family Radios (walkie talkies). No coach should be without a set of these. Hand signals alone or depending on a rear camera when parking the coach just don't cut it if you ask me. You can go hog wild and buy a set of headsets or just go for a good set of handhelds, but do your self a favor and get a pair. You can always use them to keep up with the grandkids at Disney World. Store them close to the front door of your coach. Wal-Mart sells a whole range of them.
http://www.walmart.c...ch_constraint=0
5. Wireless thermometers with multiple remote transmitters. These things are great. Put a transmitter in your wetbay, one in the fridge and anywhere else you want one. It is always good to know if your beer is getting too warm or your water pump is getting too cold.
http://www.acurite.c...hermometer.html
6. A remote controlled AM/FM CD weather band dash radio. The remote is important. The co-pilot can use it to change the station so that the driver doesn't have to look down or reach for the buttons. I am ordering the remote control for my Magnadyne today.
https://recreationna...m9900cds-remote
7. Cell booster/repeater. This is a great gadget. I have helped install them and my wife keeps complaining about the fact we don't have one for ourselves. It is on my list. This device will find a cell signal and repeat it inside your coach where it would normally be weak. This helps to prevent dropped calls or helps you make a call in the first place. The key is to buy the correct system for your coach. I don't recommend a tethered repeater. The best way to go is to have a multi user repeater that is wireless.
http://www.wilsonamp...245-soho-rv-kit
8. A GPS that is designed for RV/Coach use. My Droid phone has two gps programs. My Droid Tablet has one. I have GPS software installed on my Windows 7 tablet. I have a Garmin as well. None of them are going to keep me from driving under a too low bridge or taking the coach down a road that is too narrow. They are also not going to tell me where to find a campground or a big rig accessible gas station. Rand McNally has two RV friendly GPSs. I hope to find one under the tree for me this year.
http://store.randmcn...CFchgTAodX2npKQ
9. An air compressor is not exactly a gadget but it sure is nice to have for obvious reasons. You can keep all your tires both the coach and the tow inflated without have to negotiate gas stations, that is, if you can find one that has an air pump. I carry an older Huskey that I bought from Home Depot. It is on wheels, light and has enough horse power to fill my coach tires. The new model has a large compartment for hose and attachment storage.
http://www.homedepot...ssor-91581.html
10. A Brita water pitcher/filter. Sure beats carrying a lot of bottled water around plus you can keep the pitcher in the fridge.
http://www.brita.com...water-pitchers/
11. A Kindle for the co-pilot. There are not enough words to describe how much my wife likes her Kindle, the keyboard model. She is always looking for the deal of the day and free books to read. She uses it as we are going down the road. Hers is the keyboard with WiFi version. I sure was the hero when I bought it for her along with a leather case with built in led light. The light gets its power from the Kindle itself.
http://www.amazon.co...sl_1h7nrm5wtl_b
12. A Droid Tablet with Keyboard. I own one. I happen to have the Asus Transformer with keyboard/usb/ extra battery docking station. It is great. I can web browse, Skype, take pictures and videos, blog, take care of email business and download books to the Kindle ap or other reading aps installed on my tablet. I am also addicted to Angry Birds. The nice thing about it is that it is small, portable and still makes a great laptop at the same time. I did the midnight Black Friday thing and bought one for Diane as well. She loves it. The Asus Transformer is the best pad you can get, better than an Ipad 2. The new one coming out on the market is the Asus Prime. It is very light very thin and very fast. It also costs more than the Transformer.
http://www.asus.com/...nsformer_TF101/
13. CharGriller Table Top Grill and Smoker. This is not a gadget but deserves to be on the list. I own one of these and it is great!. Smokes, grills and makes everything taste better. Along with the grill you need a cover, a cast iron grate lifter, and an apron. You will cook and look like a pro with one of these grills. I know because I won an FMCA GEAR rally grilling contest using this beauty.
http://www.chargrill...uemart&Itemid=2
14. Dyson Ultracompact Vaccum. My wife owns the DC24, which was the predecessor of this vaccum. It is light, compact, so that you can hide it in a corner or store it in the basement. It works really well. It sucks up a lot of dirt off any type floor. There are no bags of course. Great attachments so you don't have to carry a dirt buster and a vacuum.
http://www.bestbuy.c...8&skuId=8728736
These are just a few gadgets that I think will improve your time in your coach and, in turn, improve your life!
Gramps