Jacked Around (Conveyed from a forum item involving HWH jacks. Mine are Power Gear.)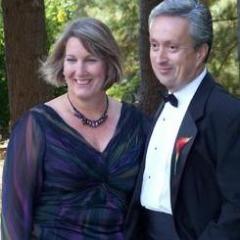 Source: HWH Front Left Jack Leaking Fluid
Well, the jury is in, and the accused is already swinging in the wind...
I'll post the film of removing the jack leg from the rig later; for now, we'll skip straight to the end.
In the shop, I heated the top bolt on the leg -- it weighs about 45 lbs -- used the impact wrench to extract the 6" long bolt.
After allowing the entire cylinder to drain, I manually pulled on the foot and out came the rod. About a foot or so... Then, it hung up. I pulled harder, and a huge gouge from what appears to be a bolt or pin came into view.
At that point, the operation is over, says Power Gear. A complete replacement is my only option.
I'm hoping that the hyperextension was coincidental: perhaps a piece of debris rode up and down during previous uses and only became a factor when the jack was pulled out in its entirety, That would explain the multiple scratches on the leg.
Nonetheless, I still recommend extending jacks as little as possible, wipe those rods clean and keep them lubricated every few days.