So Much for New Filters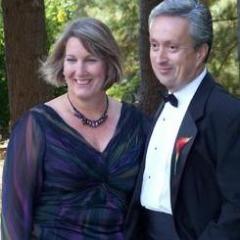 The dealer professed to have changed all fluids and filters; but, when I purged the forward air system and slimey orange fluid poured onto the driveway, I had my doubts.
Sure enough, the air drier seemed to have never been serviced, in the 6-year life of the coach.
Interesting note for maintainers: the Wabco-Meritor drier assembly is mounted so the spin-on filter literally touches the underside of the cabin floor. Initially, I cussed the ******** for playing such a terrible prank on owners/maintainers; then, I marveled at their forethought: in mounting the filter against the solid floor, it is prevented from coming loose.
Indeed, lowering the entire drier assembly is not difficult, and a lone bolt can "pin" the assembly to the chassis frame for easy removal of the cannister element with an elongated strap wrench. I've now added the drier cartridge to my recurring maintenance checklist, and the pumpkin-colored discharge from my forward tank has been reduced to a brief puff of orange dust.
From the album:
12 images
0 comments
0 image comments
---
Photo Information for So Much for New Filters