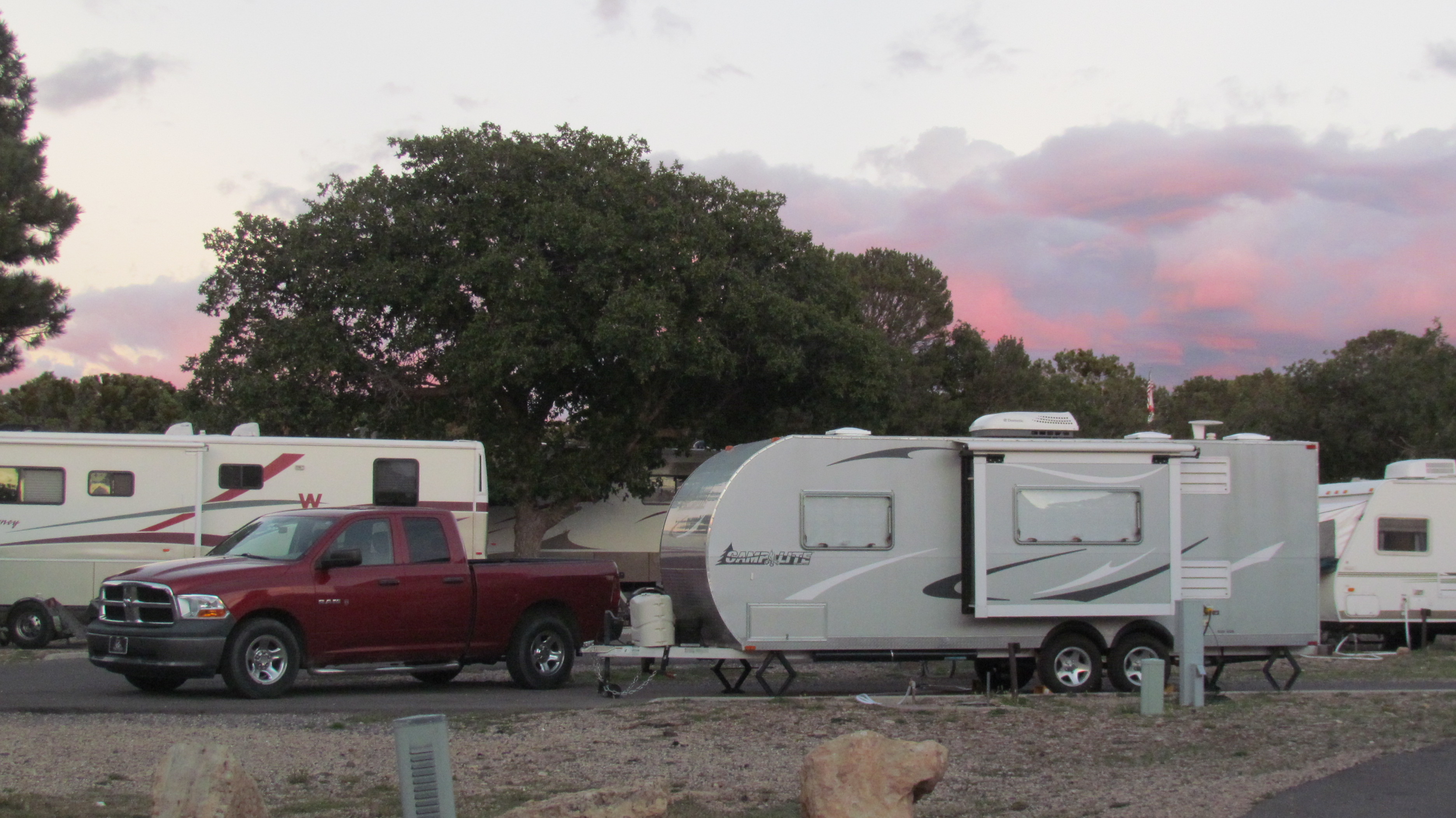 Content Count

46

Joined

Last visited
Everything posted by djsamuel
The change that was made is much better. Now you can see the forum option by just clicking on menu and it is at the top. No need to drill down further under "Stay Connected". It is much more apparent to new users. Thanks.

Exactly. Thanks for presenting it much more clearly than I did. 😀

That's how I normally do it. I was thinking more about people who join FMCA and have no idea where the forums are or even that they even exist. If there was a very visible link when logging onto FMCA.com, more people may join the forum. I have no problem using the menu; it actually works fine. It just seems like it is hiding the forum from new members.

Normally, I enter this forum after logging into FMCA.com. It used to be simple by using the dropdown menu at the top. Now a revision to the FMCA.com home page (after logging in) results in a more hidden route to the forums. You have to click on "MENU", then "Stay Connected" and then "FORUMS". Not a big deal on the surface, but the menu is organized in a way that makes it much less apparent there is even a forum available. If the intent is to have the forum grow, there needs to be a more prominent link to the foums.

That is correct, not to be done every time you are putting out the slides. What you need to do, whether extending or retracting the slides, is to hold the switch in for a few seconds AFTER the slide hits the limits. That will keep the slide in line without having to do the in and out sequence. That is only in the event you lose the synchronization between the two motors.

I just looked at a few back issues and April through July are all 108 pages (never realized the page count stayed the same). In addition to Family RVing I also get RV Magazine as well as Escapees and they are generally smaller. I like the Family Rv magazine although they all seem to be shrinking as more people vegetate on their phones.

I've never had this issue, but it is something I'm waiting to see happen. I never thought about just installing another check valve in line. I may just do this and prevent it from happening should the pump check valve fail. Great idea.

I agree. I've never used the EZ-Lube on my Dexter axles. I've always felt better hand packing the bearings and taking a good look at the brakes and replacing the seals.

Dexter recommends every 12,000 miles or 12 months to repack the bearings. https://www.dexteraxle.com/Contact/FAQ/Bearings

Thanks for the replies. This is very helpful.

Trying to plan a trip for next Spring that includes visiting some friends near Springfield, MA (East Longmeadow to be exact). The nearby campgrounds I can find have a wide range of reviews, mainly poor. Does anybody know of a good full hookup campground in the East Longmeadow area? Thanks! Doug

It seems to be an excellent app. I am really pleased with it so far. You can even access this forum from the app.

Yes, 5 cents a gallon. We use ours all the time.

When did Cracker Barrel file for bankruptcy? I can't find anything about that; and even their investor press releases don't mention it.

We have a Zippo LED rechargeable lantern and it does a great job and is rugged.

I think this is a big one, but not limited to just the younger age (not that I'm old ). My wife and I are 60 (I'm soon to be 61), and I am retiring next year. We use our camper a good bit and always associated with some form of activity. We may camp a lot at Disney World (where my wife retired), which entails a lot of walking and then onto state parks and National Parks where we love to hike. Usually during a week to 10 day long camping trip we may hike 80 to 100 miles, especially at a park like the Smoky Mountains. That said, we do like to set days aside to enjoy the camper and the campground; so we're a combination. I do find interest in the technical side of campers, but our focus is on staying active in the outdoors.

I had them for my Travel Trailer. When the A/C went, they were really good and paid for it with no problems. The service manager at the dealer said they are the warranty company they prefer to deal with. Maybe they changed since it expired a couple of years ago.

I agree with the posts above. My Travel Trailer weighs in around 5,000 pounds and I can tow it great with my Ram 1500, including mountains. However, getting up to 7700 pounds, while doable, would be more of a strain, especially when grades are encountered. Stopping wouldn't be an issue as long as your trailer brakes are functioning and set properly. Your mileage won't be any better and the towing experience in general won't be as nice since you'll be closer to the edge of the truck's ability. If you want to get away from diesel, I would just move to a gas F250.

Just saw this on the FMCAssist web page: I don't see any info on the changes that may take place, but I will keep an eye on that.

Thank you. This looks really good.

The highest tow capacity for a 2011 Acadia is 5200 pounds. ( CarMax info https://www.carmax.com/research/gmc/acadia/2011/features-specs ) The trailer has a GVWR of 7,000 pounds but a dry weight of 3980 pounds. So if you keep it lightly loaded and your tongue weight, passengers and other cargo in the Acadia don't push you over the payload limit you may be fine. I don't think I'd be wanting to take a lot of trips with large elevation gains.

Thanks Dan. I hesitate to use the recruit new members page to send to potential members since I want them to realize that I do think membership is valuable, and I'm not doing it to get the $10. The web page you listed (join.fmca.com/save10now) is a good summery of the benefits. I have started posting that one. Thanks again. Doug

Dan, Is there a web page set up for us as members to copy the link and post it on our own Facebook page or email to others? The content would be similar to the digital ads you mention but would be available to members to send to others. Additional digital advertising of the same content FMCA pays for; not a replacement but free further distribution of the ad.

The Olivers are really interesting. I'd like to tour their factory in TN some day.