Rules for Owning a Motor Coach: Number 3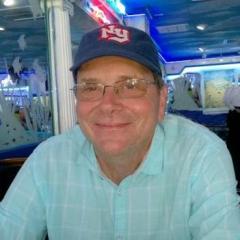 You know the old saying; it's the Journey not the Destination.
There is a church two doors down from us. The church allows us to hook up our tow in their parking lot and we leave from there. It is quite convenient. When Diane and I have a trip it starts for us the moment we leave the church parking lot. Actually it starts the moment we start packing up the coach, no, it starts the moment we start thinking about THE TRIP.
The trip, made up of two important parts, the route, and the destination also know as the goal.
So this is my lead in to:
Rule number 3:
Enjoy the View!
Where are we going?
What route do we take to get there?
What do we need to take with us?
How much time do we have?
What will it cost?
These are the questions I am sure we all ask ourselves. Some of us may worry over the answer to one or more questions more than others. Can we spend the money? Can we spend the time?
Did you notice I used the word worry? Worrying and rving should be mutually exclusive, but it isn't. We worry over the price of gas, the temp in the fridge, the amount of air in the tires, along with lots of other things, including the time it takes to get where we think we want to be. It can be hard to just sit back and enjoy the view.
The view. The one outside my great big windshield can be wonderful at times. I remember being on the Blue Ridge Parkway coming around Grandfather Mountain in North Carolina one crisp, cool, fall morning. The sky was a fantastic blue and the colors of the trees sucked the breath right out of me! The only thing I could say was Oh God! I meant it. I knew who painted that picture, the same person who painted the sunset over the Albemarle Sound and the light bouncing off the waves at Hatteras Island, the green rolling pastures of the Shenandoah Valley, and the majesty of the Smoky Mountains while heading down I-40. All of these had two things in common. They were made by God and they made me want to slow down and take a longer look.
At night in the campground I play back the day's windshield views in my head. My mental slideshow. I look at them later after our trip is over and I am back to my daily routine of answering business calls and driving around fixing problems.
Where am I going with this?
Owning a motor home is a metaphor for life itself. We all have a destination, but we also only have one journey to get there. I encourage you to sit back, try to relax, and Enjoy the View!
Remember rule number 1.