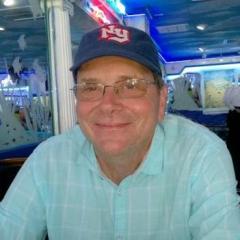 Click on any thumbnail above to see a lot more pictures!
Gary, Janis, Diane and I are good friends. We travel together and we both own the same coach. It is a Holiday Rambler Vacationer XL, model 38PLT built on the Workhorse UFO chassis. The UFO has the engine in the rear and it is gas not diesel. We get a lot of comments when we pull into a campground together or separately.
For example:
"Man, your coach sure is quiet, what's wrong with it?"
(Nothing)
"Well, it sure is a funny sounding Diesel."
(That's because it isn't a diesel, it's a gas pusher.)
"No Way! Nobody makes one of those!"
(Well, Holiday Rambler made mine.)
"Are you sure it's gas?"
(Well, it was the last time I filled the tank.)
"Man I have never seen one of these going down the road."
(You may have, you just didn't know it.)
"That's crazy, a gas pusher? Where's the engine in it?"
(Ahhh...I think it's in the rear.)
Is this that UFO thing I have heard about?
(Why, yes it is!)
"What is a UFO anyway?"
(It is a diesel coach that runs on gas.)
Jeff Daniels says "Always remember and never forget; you're not a real American till you've been behind the wheel of a Recreational Vehicle."
I agree with that but let me add this: People sure think you are an odd American when you tell them your Recreational Vehicle's gas engine is in the rear. Even the techs in Elkhart thought we were an unusual group of coach travelers. Personally, I think one of our coaches should be in the Elkhart RV Hall of Fame one day. We have been there and I know just where they can park it.
Better Than New! Pilgrimage to Elkhart Days 5 and 6
Tuesday morning came early. It was cloudy and cold. Gary and I had our coaches ready for their short trip to the service bays by seven twenty. Roger and Walt were there to pick them up ten minutes later.
We told the guys how pleased we were with their work so far. I asked Roger if he would repair the second hole in the bathroom floor, and he said he would. He had cut a piece of vinyl from the floor inside the plumbing compartment next to the washer dryer to fix the first rip. That was a small square. He wanted to replace a whole section this time. I felt sure he could figure out something.
I also added recalibrating my leveling system, and would they please inspect the roof (another thing I forgot to tell them the day before. It seems I misplaced my list and was going from memory).
Walt told us that Ed from BAL still had some work to do on the slide outs and that Tim Belle the tech support manager wanted to meet with us in about an hour. I had had a number of very helpful phone conversations with Tim and was looking forward to meeting him in person.
Roger hopped into the drive's seat. I asked him what he thought of the UFO chassis.
"Yesterday I almost started it twice. I noticed that the tack was moving so I didn't, it's just amazing how quiet it is." He said
I told Roger that I often turn up the rear camera microphone to listen to the engine.
I have almost started the engine twice myself. I can only imagine what kind of terrible grinding noise that would cause. I hope I never hear it.
Our rigs were moved back over to the service bays. I informed the ladies they would have to wait in the car, if they didn't want to wait inside because we needed to meet with JD and Tim and I wanted to take some pictures as well. That was all right with them.
Gary and I walked over to the shop to see JD Adams, the manager of ESC. JD had talked to us both on the phone and I meet him briefly the morning before. He met us in the shop and introduced us to Rod and Mike, whom we had not met yet. We then went into Gary's coach where Ed from BAL was hard at work on Gary's main slide out.
We chatted with him and with the other guys until Tim arrived. Tim told us what they had done so far which included installing new cables, all new standoffs (the bracket on the outside of the slide out that the cable attaches to.) and most important a bigger high torque motor that would move the big slide out much faster. What they planned to do today was change the seals on the outside. We told him how much we appreciated it.
Walt had some questions about repairing Gary's basement door, and Roger had already started repairing my bathroom floor.
I could have hovered around there for a long time watching these guys work.
It is easy for me to loose track of time when I am with a bunch of technical guys. With my wife and the dog just sitting in the car on a cold morning; I could loose enough time to get myself in trouble. I suggested to Gary we take pictures and then rescue the ladies.
We took pictures and then rescued the ladies. Diane was sitting and shivering with the car engine running. She was looking more than a little cold.
"You okay?"
"Yeeesss," she said with chattering teeth. "Can we get going now?"
"Sure, the museum doesn't open until ten anyway so we would have just been sitting there."
"I'm okay."
I was relieved to see she wasn't obviously upset with me.
Just before we pulled out, our neighbor from Quebec pulled in, truck and trailer. I didn't even notice he was gone. Before he could get more than a few feet off the road his truck died. He had pulled his fifth wheel around to the other side of the service building to fill his water tank.
Well, Gary and I couldn't just leave him stranded like that so we spent the next fifteen minutes trying to jump his truck and get it moving again. We started it, but it wouldn't run long. He had to unhitch the trailer and move the truck to where he could plug in a trickle charger.
That was the best we could do for him, so we headed off for the Elkhart RV/MH Hall of Fame Museum and Conference Center.
Just for your information the MH stands for Manufactured Housing not motorhome.
When it came to sightseeing in Elkhart, this was the highlight of the whole trip.
We were the first people through the door that morning. JD had given us three free passes and we expected to pay for one ticket but the two gentlemen curator/guides who met us at the door said that would not be necessary. We signed the visitor's registry and the self guided tour began.
The museum is divided into four main halls. One is the supplier's hall, the Go RVing hall which has new rigs on display and the RV Founders and Ingram Halls which have a fantastic collection of antique housecars and house trailers.
Diane and I visited the supplier's hall first. There we found displays of towing equipment, RV appliances, including some that are also residential, along with displays from RV clubs and campgrounds. There was also one from Workhorse. It was a display of the UFO chassis. Of course I had to gravitate toward it. There was a video that I watched that showed some of the first people who drove the chassis and the first owners. I found it fascinating. I had to tell Diane about it so I went to get her. She walked over, looked at the video for about ten seconds.
"That's nice" she said. "Let's go look for Gary and Janis."
Feeling somewhat deflated, I followed her to the Go RVing hall. I walked past everything and went straight to the Damon Avanti that was parked near the front window. It is a small Class A with Euro Styling and is powered by a front engine Navistar diesel engine. Nice rig, but we didn't look at it for long. Next we visited the Founders Hall.
I was amazed at the assortment of Motor Houses. I looked at the older towables but I really wanted to spend more time looking at the motorized rvs. I was impressed the most by the Mae West Mobile and the Tennessee Traveler with its pot bellied "furnace". I know that most of us are used to a lot of comfort. I have to wonder what earlier House Car-ers, who drove with their backsides resting on wooden benches would think of our plush seats and air ride. I bet they would think we are all a bunch of motor homing weenies.
We left the museum sometime around twelve thirty. I remember because I took a phone call just before we left and I noted the time. It was the only one I had the whole day. A miracle!
Our next stop was Das Dutchman Essenhaus in Middlebury. It is this large complex with an Amish style restaurant, an inn, shops, and bakery. They serve lunch home style; some may call it country style. We had about a half hours drive to get there, because we planned on taking the scenic route trough Amish country. We arrived forty minutes later and ready to eat.
The restaurant is a huge place. It must seat three hundred people or more. There was hardly anyone there. I guess the tourist season had not geared up yet. We told our server we were there for the home style lunch. She informed us that would include fried chicken, home made egg noodles, green beans, mash potatoes and gravy, corn and our choice of pot roast or ham. We chose the pot roast.
It wasn't the best country style food I have eaten. That distinction is a toss up between the food served at the Daniel Boone Inn in Boone North Carolina or a little hole in the wall called Lazy Susan's in Spruce Pine North Carolina. As I said it wasn't the best but is was still very good. For desert I had fresh strawberry pie with ice cream, of course.
After lunch we explored the place a bit. It had this big meandering country store that took up the four outside walls of the inn. We also visited some other shops and climbed the stairs to the top of a grain silo that had been converted into an observation deck.
Sometime around three thirty, quarter to four we were ready to head back to Elkhart.
We took the interstate back so it was a rather quick trip. Once again our coaches were parked in their spots, power connected, jacks down and slides out. Once inside, I soon discovered that my tank was full of water. I would not have been surprised to find mints on our pillows.
The bathroom floor looked perfect. I went outside the coach to check the main slide sweeps. They had been replaced. I checked the roof and saw that my big bedroom skylight had been resealed. There were a couple of other spots that looked like they had been touched up as well.
I visited Gary's coach and we inspected the work done on his slide outs. We could tell that Ed had extended a couple of cables instead of replacing them. Gary and I had talked about doing this a couple of times ourselves. However, we were not confident in how to go about it or what type of connector to use. Now we knew, but of course we hoped we would not have a reason to do it. Gary told me that Walt had blocked off a heating vent behind his loveseat. The hot air trapped itself back there and was virtually baking the couch so at Gary's request Walt took care of it.
We had given the techs a long list of things to do. It appeared they had done them all and they repaired the damage from my encounter with the telephone pole.
It was obvious that after two days with ESC our coaches were now better than new.
The four of us visited for awhile, talking about the trip and what we had accomplished so far. We were all in agreement that it had been worth the journey, no doubt about that. The last thing we discussed was what time to leave in the morning. I said we can't leave too early, not until we pay our bills.
I had my doubts about coming to Elkhart, it was a long way there and I always get nervous about leaving my business for long stretches of time. Of course I never really leave my business; it follows me wherever I go, but I was sure glad we made the trip.
I knew that I had a good coach, and now with its many problems fixed, I could start to really enjoy it.
Diane and I ended our evening by driving to the Elkhart Riverwalk Park. The park runs right beside the river, on both sides, and twists itself around for two miles. It is a great place to stretch one's legs and that is just what we did. Nickolas loves to take walks like this and he led the whole time. Diane and I talked Galax. We looked forward to being back there in just a couple of days. We talked about the trip, things back at home, just simple stuff that old married couples, who travel in a motor home, chat about.
By dark we were back at the coach. After dropping Diane and Nickolas off at the door. I drove to a dollar store to buy some bottled water. While there I purchased a set of sheets, after calling Diane to ask her about them, some snacks and a few housekeeping items.
While paying for my goods, I struck up a conversation with the young lady cashier. She had seen our coaches come down the street. She also told me her husband was a framer for one of the trailer makers. They were very busy. They had an order for 700 rigs and were working overtime to get them done. I thought that was great news. I hoped that the class A market would soon do as good.
Back in the coach, Nickolas and I shared a bag of kettle cooked potato chips while watching NCIS. Not long after that it was bed time. Tomorrow it was back on the road. We would be stopping at a KOA somewhere near Canton, Ohio and we hoped to be out of Elkhart around nine.
Day 6
As usual Gary and I were up early. We were getting our coaches ready to hit the road. Gary had hooked up his tow car the night before. I was under the hood of my car pulling the ignition fuse which is the last thing I do when I tow the car. As I was closing the hood Roger walked up.
"Are you guys leaving now?" he asked. "I hope not, because we aren't quite done with your coaches yet."
They still needed to change my rigs oil. The day before, due to supplier problems the shop couldn't get the correct filter, but it was being delivered this morning. Gary's coach still had a wiper park failure error code. Walt hoped to get that cleared up this morning as well.
Gary and I both figured that we came here to get things fixed so let the guys keep on working.
About an hour and a half later my oil was changed and my bill was paid. During the time my coach was being worked on, JD, Gary and I were sitting in JD's office just shooting the breeze. I learned that JD had helped set up the Monaco service facility in Wildwood, Florida, then transferred to Elkhart where he worked for Monaco both in the coach and towable divisions. As the economy started to put holes in Monaco's ship, he was asked to come to ESC and had been there a good while by the time Gary and I first started talking to him. I also found out that ESC shared its facilities with a graphics company that custom painted new coaches. What that meant was that for the most part ESC could take care of about anything.
Walt came in and mentioned that they were having trouble clearing Gary's wiper park failure alarm. They had done what the Workhorse techs had suggested which was to disconnect the chassis battery, do some kind of ground, and then connect it. I suggested that they call a service manager at Workhorse and ask him for help. His name is Eric and I have him on my speed dial. He knows more about the UFO then anybody I know.
I think JD was a little skeptical that a regional rep would take his call. I told him to tell Eric that Gramps said to call him. So he made the call and I could tell that Eric answered. JD said that Gramps said to call, and I could tell that JD got a pretty good response from Eric. They talked for awhile and the conclusion was that the coach really needed to go to a Workhorse Service Center where they would have the latest and greatest diagnostic software. We all agreed that would be the best thing to do. At that point Eric asked to speak to me. We had a pleasant catching up kind of conversation. I told him the coach was working great and the guys at ESC were really taking good care of us. Eric was actually going through airport security somewhere and we made plans to talk again.
Roger let us know that he was finished with my coach.
We said our good byes. I once again hooked up my tow car and we were on the road again.
That was it. Our coaches were now in really great shape. Gary had the wiper problem, but that will be fixed eventually. Later there was one thing that Diane wished we had asked the guys to do. She would like to fasten hinges to the solid stove top covers so that they could just be folded back when needed and not be a falling hazard. (See my blog about turkey soup).
We would like to make a trip to Elkhart again. When we do we will be visiting JD and his crew. I don't think they will have any problem with taking care of Diane's wish.
We drove until lunch time and stopped at a Flying J's for sandwiches and gas. Not too many hours after that we drove back into the hills behind Canton Ohio and soon we were at the local KOA. It was in a remote spot but it was also a very scenic spot. We sat up camp and Gary fired up his grill. We cooked hot dogs and sausages. We used the coals to start a camp fire. We just sat there staring at the fire and counting the stars. All of us were thankful that it had been such a successful trip.
The next day would find us splitting up our little caravan. Gary and Janis would head east on I-64 to Charlottesville while Diane and I would stay on I-77 to Galax. I looked forward to that. I wanted to relax and play some golf, actually a lot of golf. I had a new to me set of clubs. Diane and I also wanted to visit with my parents and see our friends again.
But that is another story.