Combustion Chamber of Horrors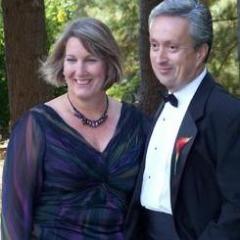 Our Aqua Hot was a little smokey. Replacing the nozzle and filter, along with checking the output pressure, didn't do the trick.
The exhaust can be tested, easily: hold a paper towel over the end for 10 seconds, note the pattern.
What finally reduced the smoke was adjusting the air intake bypass, a slot cut in the intake pipes that overlap, has a set screw. I went from a solid black circle to light gray, on the towels.
Visit www.aquahot.com for owners and service manuals.
Below is the combustion chamber before and after a vigorous wire brushing: