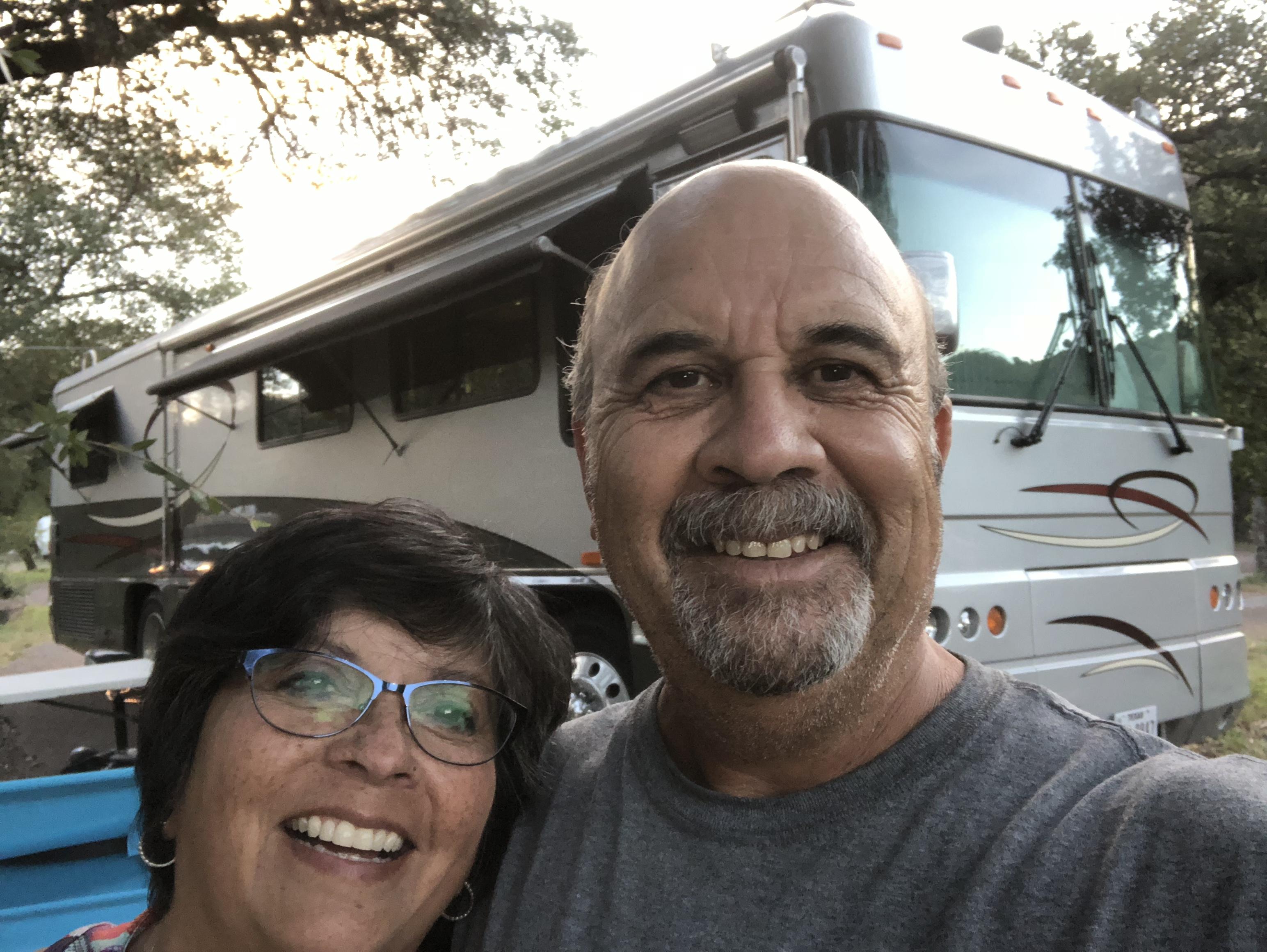 Content Count

6

Joined

Last visited
Profile Information
Gender
Location
Interests

We like the great outdoors and hike at every opportunity. We travel with two small pets.
Recent Profile Visitors
The recent visitors block is disabled and is not being shown to other users.
Yes I am referring to the dash gages . It was going up and down while on the highway and not pressing on brakes.It would hold at 110 for a few seconds then drop to 95, hold for a few seconds and go up again to 110. Thanks for the info on the brake system test. I will try that,

Took my recently acquired 1999 Foretravel for a short trip to Fort Davis Texas from Odessa Texas. We camped out for three nights and had a great time getting out on the road. On the way back I noticed the air gauge kept dropping to 95 psi and up to 110 psi. It repeated that all the way home. Never going over 110 and never dropping under 95. Not sure if I should be concern or is this normal?.thanks for any feedback.

Big Bend trip not till late October for a three week stay. I am excited about going camping in our motorhome, not sure if I can waite till October. Might have to start looking around for some short trips for August and September. And yea pretty hot right now. It's been over 100 in Odessa all week. 102 today. But not that bad just find a shade and your ok. Not like humidity that is something you can't escape.

Yes, I bought it at Motorhomes of Texas. Lots to learn.

We are planning on going to Big Bend National Park for our first trip. Our Motorhome is a 1999 U-270 Foretravel. Thank you all for the information.

Just recently purchased a 36 foot Class A Diesel Pusher. Getting ready to go on our first trip. Excited and nervous. We have been Camping out on a 34 foot pull trailer for the pass 10 years. I have been doing research on maintenance and overall care of the motorhome but I have a question as to how often should I start up my motorhome when it's in storage and is it ok just to start it up and let it idle for awhile or should I take it out for a drive? Thanks for any feedback.