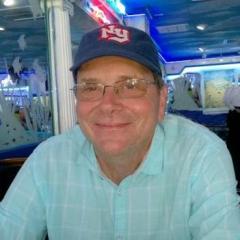 Our sixteen pound turkey is currently relaxing inside my electric smoker. It has been getting the smoke and steamed beer treatment for about two hours now with four to go. I keep checking the remote thermometer and making sure that the bird doesn't finish its spa treatment too fast. This takes a lot of patience on my part but it will be worth it.
Patience is the key, not just for smoking a good turkey but also to enjoying the Motorcoach lifestyle. In case you don't already know it, rule number two of my rules for owning a Motorcoach is:
Keep your temper on a very short leash or when owning a Motorcoach, patience is not only a virtue but a necessity.
You can read more about this rule here:
http://community.fmc...r-coach-part-2/
Patience pays off in the long run. Exercising it will greatly improve your disposition and turn a bad situation or a coach you don't like into something positive.
Two weekends ago, Diane, Teddy Bear and I attended our annual Good Sam's chapter ThanksMas party. This is our combination Christmas and Thanksgiving celebration. We eat, play games, eat some more (a lot more) and talk a lot. As at any gathering of motorcoachers (and that is what we are, no trailer owners in our group) we talk about our passion for motorcoaching. When talking about motorcoaching the conversation will include mishaps, repairs from said mishaps, the cost of those repairs and the advantage of buying a used coach over a new or vice versa. We enjoy the subject of motorhoming so much that I read all my one liners from Rule Number 4 for motorcoaching which caused a few flying elbows between husbands and wives as well as a few red faces.
You can read more about rule #4 here:
http://community.fmc...r-coach-part-5/
The whole weekend made me realize that Diane and I are really at home in our coach.
It didn't start out that way. There was a very long list of things that were wrong that came with the coach and a number of things that went wrong later. I could have gotten mad and said:
"This is a brand new coach and it shouldn't have these troubles. I wish I had never bought the darn thing."
Actually I did say that a few times but I remained patient and did I what I had to do to get all the malfunctions functioning.
My patience paid off. Our coach is now a very good one.
My fellow motorcoachers in our club have learned the same thing. Stick it out, be patient, don't expect everything to always be perfect. Just like life, that isn't going to happen and you will only make yourself angry if you don't learn to be patient and roll with it, whatever it may be.
There will be troubles with your coach. Just be thankful when it works and for the friends it has helped you make and the places that it has carried you to.
When people ask you "how's your coach doing? "; you can answer "It was a turkey but now it's smokin'!"
Happy Thanksgiving!
Gramps.