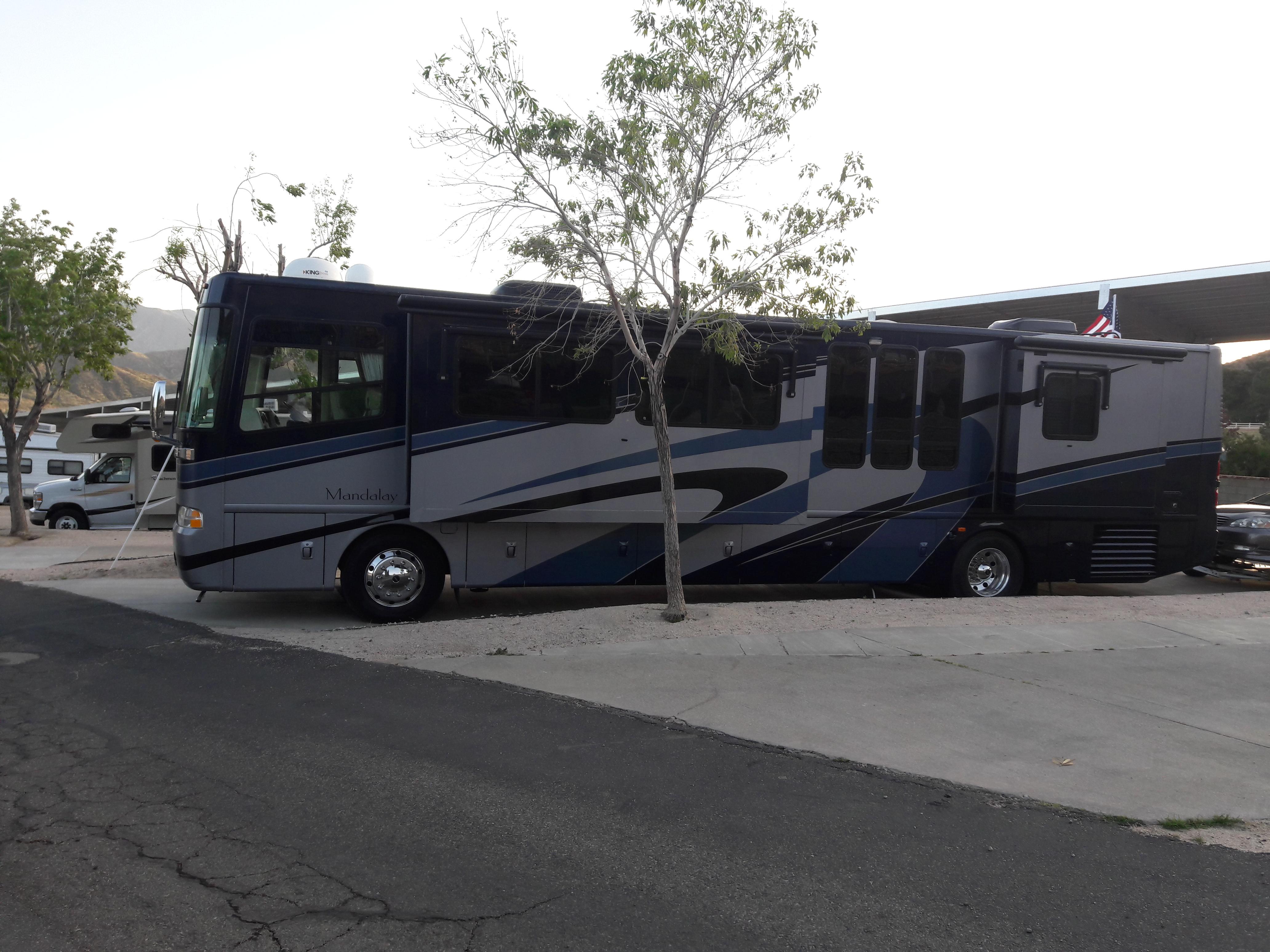 Content Count

61

Joined

Last visited
Profile Information
Gender
Location
Interests

Traveling California,Arizona, Nevada in our 2005 Mandalay model 40E diesel pusher

I travel
I lined mine with that very thin indoor/ outdoor carpet you can get at Costco, Home Depot, or Lowe's. Super easy to cut and stays in place and looks nice

I'm very happy to be driving a large diesel pusher coach over a gas rig l call that spending the children's inheritance!!! The costs can be spendy for operating and maintaining it but you only live once, l hope someday to buy an older prevost then my costs will be even higher but they look so cool. All that matters is you have fun in whatever rv you can afford.

No it wasn't a selfie, l was getting set up and the guy was rambling around his old gasser rig so l couldn't resist taking that picture, always good for a laugh.

Another good use for old crutches as seen in Yuma Arizona

Too funny, but a great idea

Wonder how it handles in a crosswind ?

Well said Huffypuff, what's the hurry

Saw this on a Prevost that was for sale sometime ago and thought you would like this

That was very entertaining video to watch, l was only 6 then and we went camping in the heavy canvas tent, what a back breaker that must have been for my Dad to put up but good times then, now its glamping for us !!!

I wish l could find a good person like Erniee out in San Diego area to do flooring, one company said all 4 slides need to come out, some don't call back, one came out and never called back with a bid, crazy ??? I know it's a lot of labor to do these, I'm ok with doing the tear out of old carpet and leaving the existing ceramic tile which looks fine. Any suggestions greatly appreciated

We are actually living here cheaper than we did in Seattle and we don't live in our motorhome.