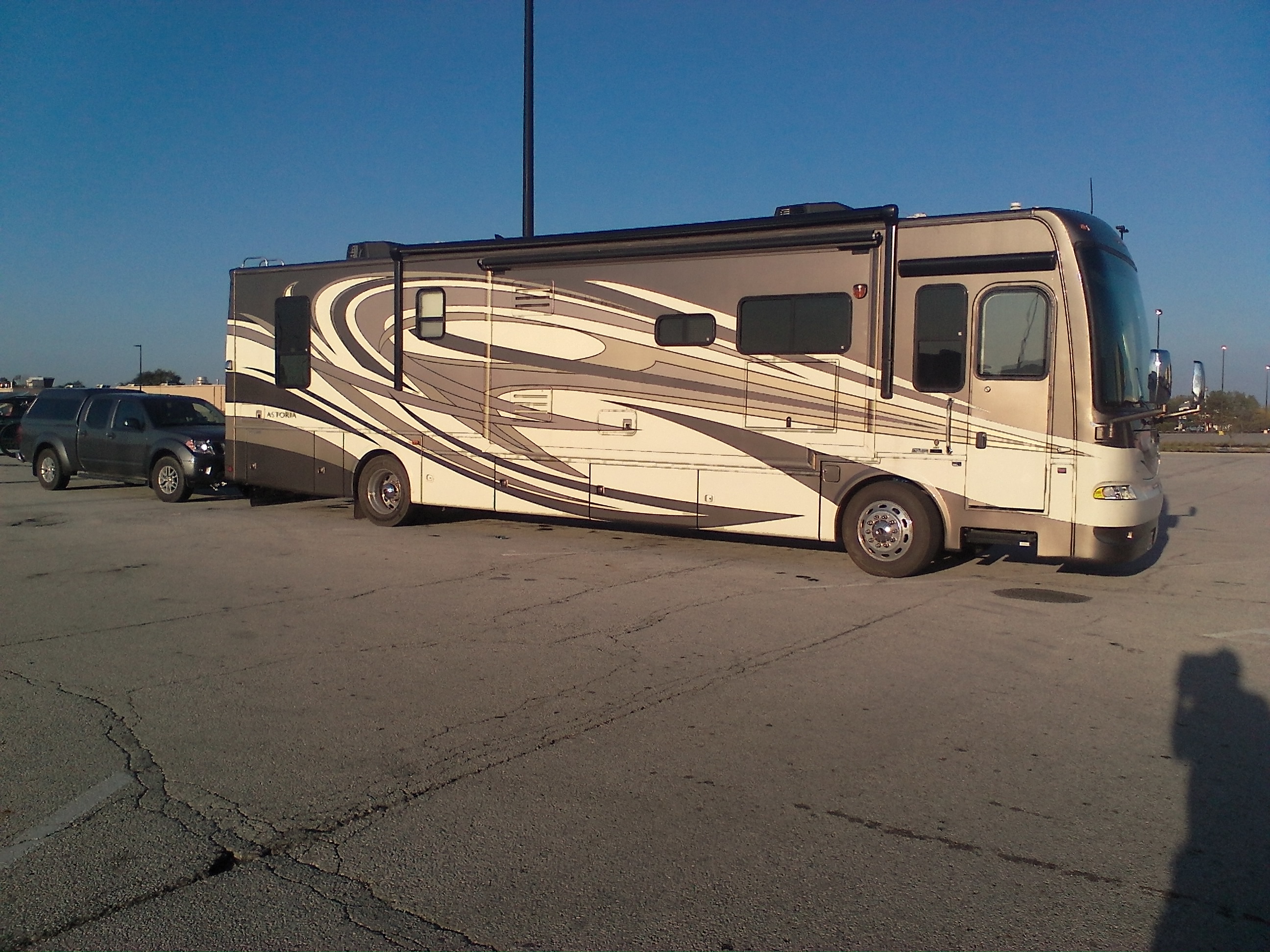 Content count

328

Joined

Last visited
Profile Information
Gender
Location
Interests

Total carnut, enjoy car shows and meeting other carnuts. Hiking, biking, fishing. Getting into gold panning

I travel
Punxsyjumper replied to DickandLois's topic in Slideouts

Yes, very helpful. Thanks

Hi and welcome to the forum. We'll be there. Probably arriving on the 5th and staying till the 12th. Not sure how much help I can be but your best bet is to contact FMCA. They can direct you to the coordinator who I think is Gary and Glenda Milner. They should be able to answer all your questions. The main thing I'm looking forward to is the chili cook off. Safe journey.

Punxsyjumper replied to srfridley's topic in Engines

Great advice, I didn't know that. Thanks Brett

I lived in Westminster '85-'87. On Hooker. Drove a little for RTD but mostly was a high rise window washer. I lived in Englewood as a kid. Started kindergarten there while Pop worked for Martin. Was out in '75 and lived in Breckenridge while working at Climax. Great times. Still have a cousin in Littleton and another in Aurora. We'll be out there next summer to see them

Coming to PA? We are 2 hours east of Youngstown

No need to ever be sorry with me Carl. Enjoy the trip and we'll catch up with ya somewhere. Maybe at Marfa next spring. Watch out for the coffee shops over there and those left handed cigarettes. haha

Can't make Gillette but will be at the Mid West rally in Amana Colonies Aug 8-11. Anybody else?

Punxsyjumper replied to michaeltrumbull's topic in Buying an RV

I googled "Earth Roamer", saw your picture there

We hope not. 50 or 60 lbs would be ok. Either way, he is stuck with us. Thanks

Almost as phony as the 6 oclock news.

Never pass up a chance to take a nap. Nap on, Brother.

Punxsyjumper posted a topic in Pets

Hey Carl, check out this little guy. Jack never really snapped out of his funk after Penny passed away so we thought this might do it. His name is Buddy, born on Feb 14th. We've had him a week now and he is coming along nicely. He's an all American mutt. Australian Shep, Norwegian Elkhound and Collie. You can pick out what part is what. Just wanted to introduce him to his new FMCA family.

The Army tried to get me to stop rockin' by cutting my hair. It didn't work.