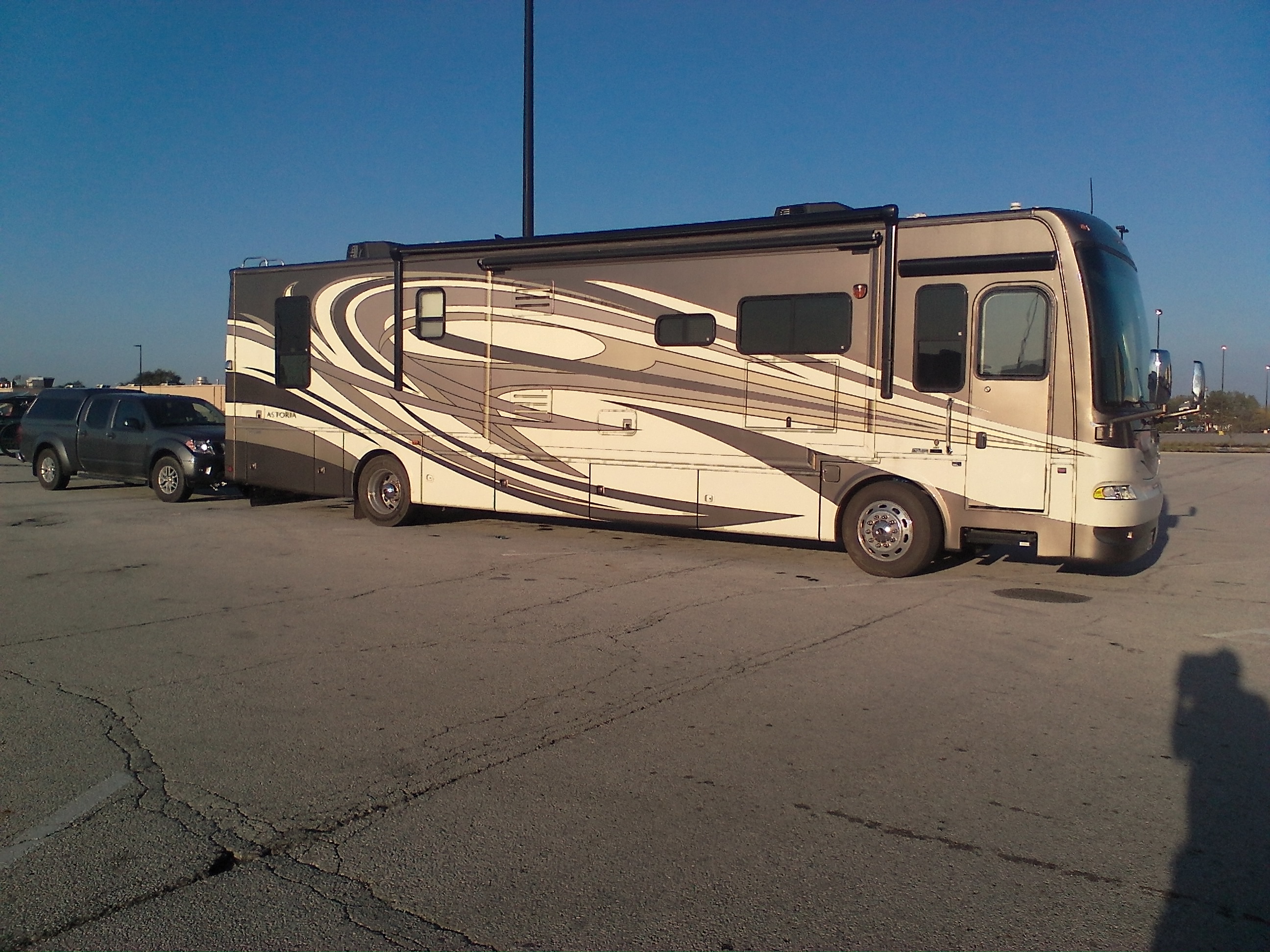 Content count

304

Joined

Last visited
Profile Information
Gender
Location
Interests

Total carnut, enjoy car shows and meeting other carnuts. Hiking, biking, fishing. Getting into gold panning

I travel
Consider yourself #1. Thanks

Thanks Herman. It is already in 3 sections and yes, we are considering selling it but keeping 1.5 acre lot it is sitting on now. Maybe getting it set up with a proper concrete slab and hook ups. Then we can share it with others to use while we are gone. Not sure yet, just pondering our options. It's not that we can't return for the summers, just not sure we want to. We much prefer it out west.

When we went fulltime we put some stuff in storage in case we sold the farm while we were gone. SOB's broke into the storage unit. They actually hit about 40 units in a tri county area. They were scrappers (drug addicts). The cops got them and they are in jail. We got a bunch of stuff back but most of it is trashed. We are back sorting through it and can't wait to get out of here. Here is a shot of our place. House sits back about a 1/4 mile from the road. We are parked out in our front pasture. That's as close as I can get to the house with the coach. No hookups but water and electric are on at the farm. Seems strange to see the place with no animals. Had 2 horses, always a couple steers on pasture grass. Chickens are gone too. Sure do miss those girls.

Dang, we were so hoping to do Gillette. If it wasn't for having our storage unit burgled, we would be there. Here in PA till end of July. Then it will be west to Elkhart for a few upgrades and then the Midwest rally in Amana IA. After that we will be heading to Cody WY if anybody is still in the area.

Punxsyjumper replied to ronheb454's topic in Electrical

If you have accessibility or ventilation issues with your batts, AGM's will be the choice. Higher cost but it's a once and done. Wish I would have known then what I know now. I would have def went with AGM's. Currently have six, 6 volt Crowns, flooded. Saving up now for my AGM's and they will be Crown's as well.

Punxsyjumper replied to manholt's topic in Electrical

I agree, def sounds like something got wet. Might just be very minor. Major wetness usually pops a fuse. Time to check seals and all connections, etc, etc. Waiting for things to dry out can be very stressful so some adult beverage might be in order.

and I shall continue to photograph them. Maybe I should start a separate album. Any suggestions for the title? How about "Stupid should hurt" or "Hacks R Us".

We were planning on doing Gillette but had to change our plans. We are going to go to the Midwest rally Aug 8,9,10 &11 in Amana Iowa instead. Anybody else?

Haha, yeh. Reminds me of another saying, there's 3 kinds of people in the world, those that are good with numbers and those that aren't.

Found another one. This one is really bad.

Really looks great. Best of luck with it. Hope to see you out on the road somewhere. A gorgeous coach like that will be hard to miss. Safe journey

Punxsyjumper replied to Punxsyjumper's topic in Campgrounds

All is well here. Back in PA at my Cousin's and will be back on the farm next week. Going to wrap up a few things and then heading back west around July 23rd. Can't wait to get out of PA. Going to Elkhart for some upgrades, then to the Midwest rally in Amana IA. Not sure after that but we will def be back in Tucson by Dec. Hope to link up with you both at some point.

Found this place while visiting friends in TN. Outstanding little park. Private owner bought it last year. Has a lot going for it. FHU, cable and wifi. Not only does the wifi work but it is really good. Big roomy showers, laundry and a dog walk (bags provided). Gravel sites but level. All for $30 a night. Ken and Valerie have done a great job with this place and we would highly recommend it. http://www.maplehillrv.com/

I use google maps a lot. Switch it over to satellite view and look for other RV's or trucks. If I see some there it is a good sign but we always check with the manager anyway. Also, the satellite view is a good birds eye view of the area around the parking lot. You can get a good idea of how much room you got to maneuver too. On a side note, I use the satellite view for everyplace I'm going to go into. Whether it's a campground or a travel center I've never been too before. Google satellite is a real handy tool for us big rig typs. Safe journey.

Welcome. You may soon get tired of that dolly and go with a toad you can flat tow. Or you may like it. Either way, get out there and start getting some road miles under ya. Safe journey.