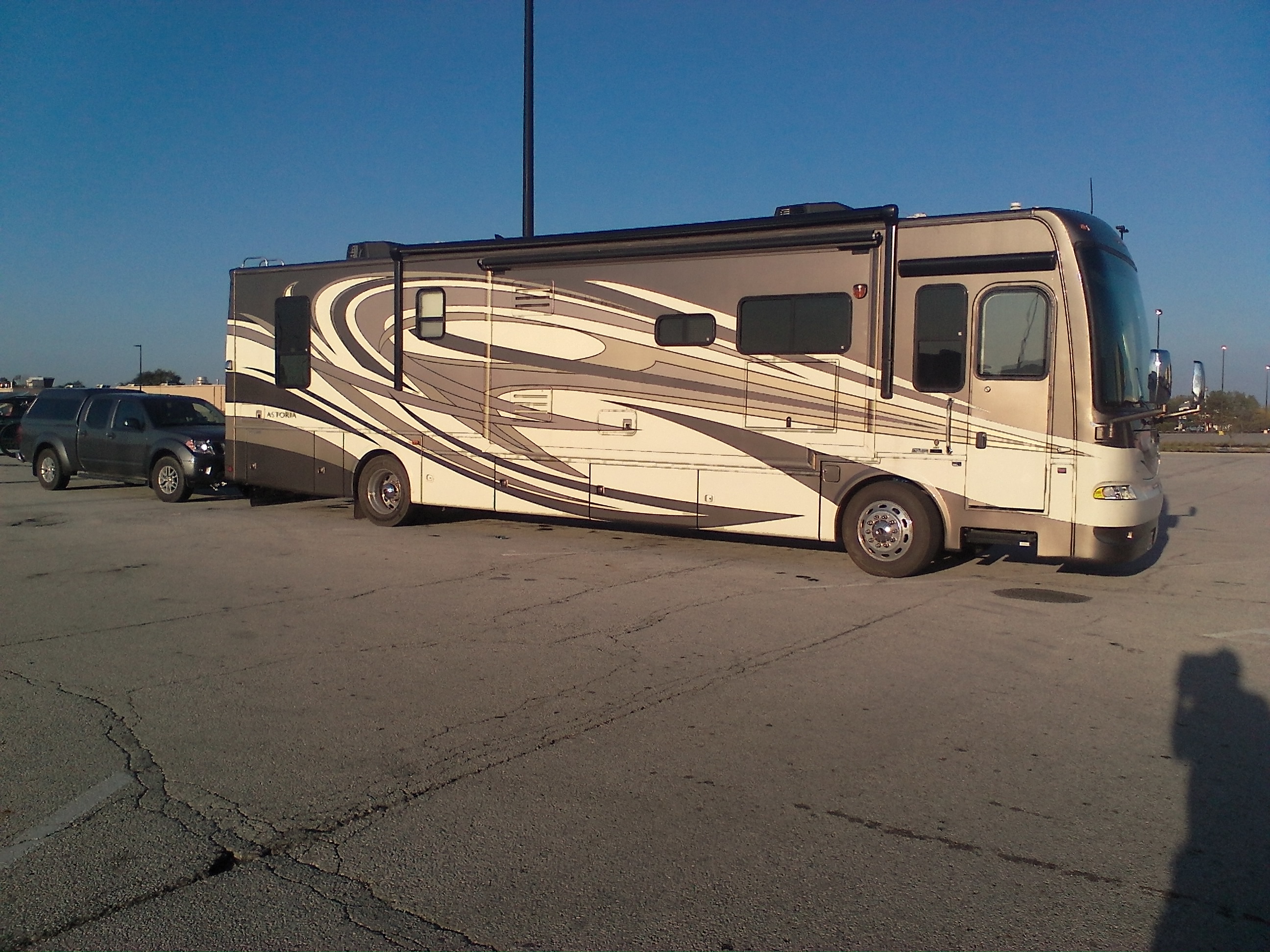 Content Count

331

Joined

Last visited
Everything posted by Punxsyjumper
Parker might be an option but they fill up fast

We're in Elkhart now and heading west in about a week. That stretch between Gary and Joliet has always been some mean asphalt. Think we'll drop down thru Westville and over to Valparaiso and pick up 30. Run it out to Joliet and get back on 80 there. Thanks for the tip Carl.

Yes, very helpful. Thanks

Hi and welcome to the forum. We'll be there. Probably arriving on the 5th and staying till the 12th. Not sure how much help I can be but your best bet is to contact FMCA. They can direct you to the coordinator who I think is Gary and Glenda Milner. They should be able to answer all your questions. The main thing I'm looking forward to is the chili cook off. Safe journey.

Great advice, I didn't know that. Thanks Brett

I lived in Westminster '85-'87. On Hooker. Drove a little for RTD but mostly was a high rise window washer. I lived in Englewood as a kid. Started kindergarten there while Pop worked for Martin. Was out in '75 and lived in Breckenridge while working at Climax. Great times. Still have a cousin in Littleton and another in Aurora. We'll be out there next summer to see them

Coming to PA? We are 2 hours east of Youngstown

No need to ever be sorry with me Carl. Enjoy the trip and we'll catch up with ya somewhere. Maybe at Marfa next spring. Watch out for the coffee shops over there and those left handed cigarettes. haha

Can't make Gillette but will be at the Mid West rally in Amana Colonies Aug 8-11. Anybody else?

We hope not. 50 or 60 lbs would be ok. Either way, he is stuck with us. Thanks

Almost as phony as the 6 oclock news.

Never pass up a chance to take a nap. Nap on, Brother.

Hey Carl, check out this little guy. Jack never really snapped out of his funk after Penny passed away so we thought this might do it. His name is Buddy, born on Feb 14th. We've had him a week now and he is coming along nicely. He's an all American mutt. Australian Shep, Norwegian Elkhound and Collie. You can pick out what part is what. Just wanted to introduce him to his new FMCA family.

The Army tried to get me to stop rockin' by cutting my hair. It didn't work.

I've never been to IRV2so I cant say. When we first started, I was getting plenty of good info here so never really went anywhere else. YouTube is also very handy for just about everything but I try not to use it in the campgrounds because of the streaming issues. I rely on google maps/satellite for a lot of trip planning and navigating the rig around fuel stations, campgrounds and even walmarts. Another good one is https://freecampsites.net/ The websites are great but you can also get a lot of good info from actually using the phone and calling tech support at wherever you need the help. I found these guys are very knowledgeable and eager to help. We are on rvillage but it is getting a lot like facebook. Dumped FB about 4 years ago and it looks like rvillage will soon be joining them in the black tank.

Haha, I actually got that term from Herman.

I'm getting the Samsung RF18. I think that is the one he meant. It will replace my No-Cold 1200.

If you can get on base, try some Famcamps. We stayed at Davis Montham AFB in Tucson and loved it. We'll be back there in Dec. Fort Huachuca is another one. We haven't been there but we will def be checking it out for a spell. We did Yuma and it was so so. Did the Quartzsite thing too. Got dust? Safe journey and take lots of pictures.

That's true but our next place will probably be in Idaho.. We like having the animals.

Consider yourself #1. Thanks

Thanks Herman. It is already in 3 sections and yes, we are considering selling it but keeping 1.5 acre lot it is sitting on now. Maybe getting it set up with a proper concrete slab and hook ups. Then we can share it with others to use while we are gone. Not sure yet, just pondering our options. It's not that we can't return for the summers, just not sure we want to. We much prefer it out west.

When we went fulltime we put some stuff in storage in case we sold the farm while we were gone. SOB's broke into the storage unit. They actually hit about 40 units in a tri county area. They were scrappers (drug addicts). The cops got them and they are in jail. We got a bunch of stuff back but most of it is trashed. We are back sorting through it and can't wait to get out of here. Here is a shot of our place. House sits back about a 1/4 mile from the road. We are parked out in our front pasture. That's as close as I can get to the house with the coach. No hookups but water and electric are on at the farm. Seems strange to see the place with no animals. Had 2 horses, always a couple steers on pasture grass. Chickens are gone too. Sure do miss those girls.