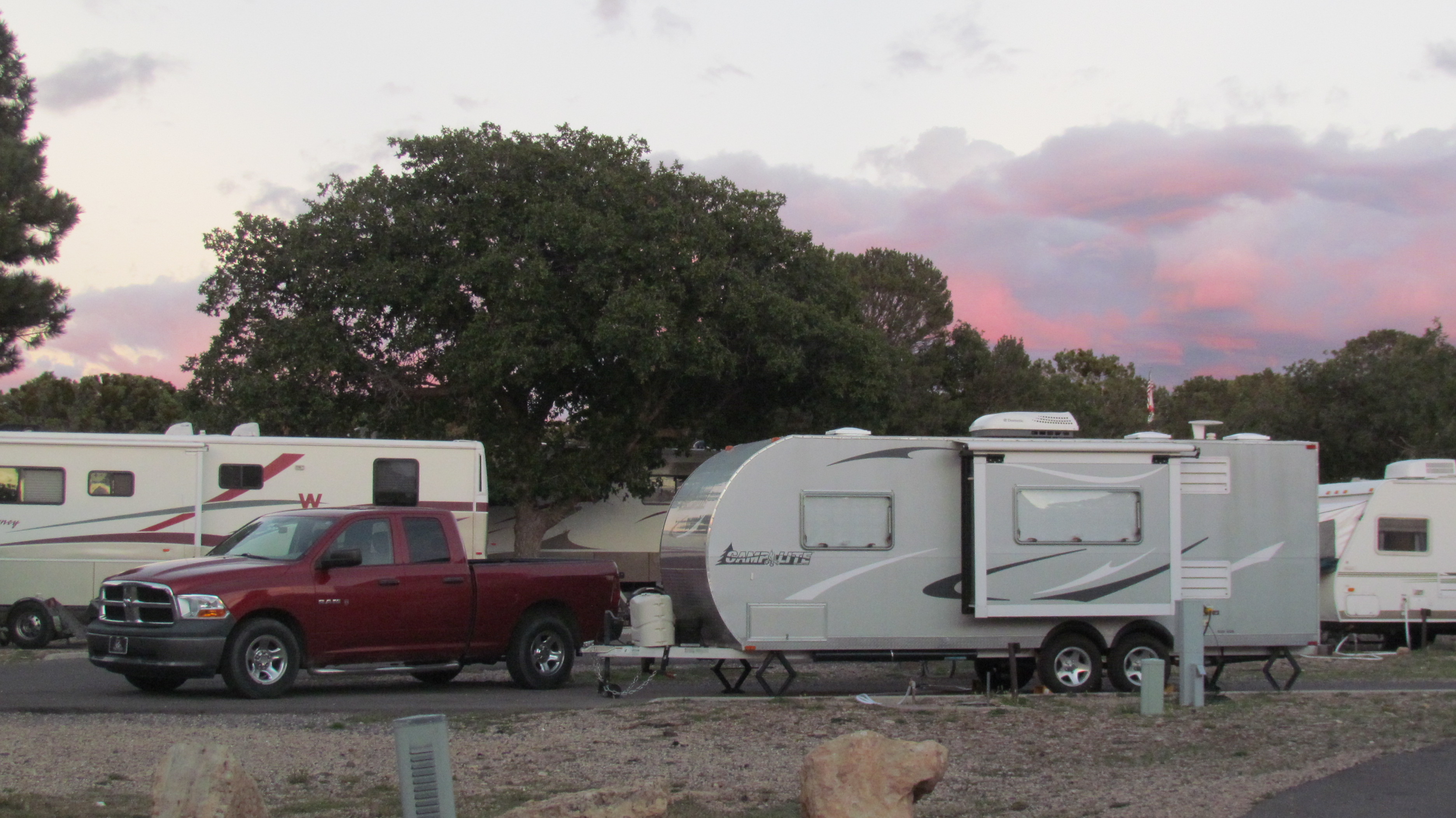 Content Count

20

Joined

Last visited
Profile Information
Gender
Location
Interests

Camplite 21BHS Travel Trailer with Ram 1500 tow vehicle.

I travel
Recent Profile Visitors
The recent visitors block is disabled and is not being shown to other users.
The Olivers are really interesting. I'd like to tour their factory in TN some day.

Lots of decent options for you; many of them would be familiar names from fifth wheels. For what you're looking for it really depends on what you want to spend. I've heard good things about the Winnebago travel trailers. Of course there are others that you would recognize like Heartland, Lance, Jayco, etc. Best bet is search the floor plans and see what seems to suit you and then VERY carefully inspect the trailer. A lot depends on what you want to spend. An Airstream is VERY nice but also very expensive. My wife and I travel around in our Camplite 21BHS which is excellent for us. Unfortunately, Thor bought out LivinLite the manufacturer of Camplites and took them downhill and out of production.

Agree 100%. As a travel trailer owner I joined as soon as I was able. The Travel Assist benefit was one reason I joined and also the roadside assistance deal is pretty good. However, the main reason I joined is to contribute to a group of people that enjoys camping and an organization that supports it. I also am a member of Good Sam but I view that as more of a discount club.

Yes, the Good Sam membership card will get you a discount at Pilot/Flying J. The Flying J/Pilot charge card gets you a bit better discount. Like tireman9 stated above, it isn't a credit card as you have to pay off the balance in full. Works great for us; I've used it quite a bit. As far as I know, you have to be a GS member to get it, but at least in the past there have apparently been other opportunities to get it outside of GS.

I signed up online via this page: https://www.fmca.com/fmca-rv-roadside-assistance

If you're looking to head to Moab for Canyonlands and Arches National Parks, there are many good campgrounds. We stayed at Spanish Trail and it was excellent. Near Bryce, Ruby's is really nice and convenient.

I would agree. Considering what you get, I find the cost of membership as well as the ERS cost very reasonable.

Lake Louisa State Park in Clermont. Nice campground there. Lake Louisa Web Site

I joined right after towables were allowed and have never regretted it. My wife and I have no health problems, but one time I was unexpectedly rushed to the hospital with internal bleeding. I can only imagine what that would have been like if we were traveling somewhere. Assist gives us peace of mind. In addition, I get much better prices on the Road Assistance as well, much cheaper than Coachnet.

Thanks for making me feel young! I'm the old guy at work. 😁 I'm trying to tell as many as I can about FMCA. Hopefully the goals of opening membership to towables will be met.

I saw one of the Grand Design travel trailers a couple of weeks ago while camping in Tennessee. They really look nice, at least from the outside. Their fifth wheels have a good reputation.

I'm one of the "towable" members who joined once we were allowed. I'm 59 and still working, but I don't think that qualifies me as "younger". 😀 Compared to other organizations like Good Sam (which I am also a member of), FMCA is still a great value at $75. The FMCA Assist program is a fantastic deal, and the price on the road assistance plan is great compared to other offerings like Coachnet. I hope when people step back and consider the value, they will reconsider their decision to leave.

Congratulations! I will join you in 851 days. 😀

In addition, the tendency of some manufacturers to provide tires rated barely above the dry weight of the camper is a big contributor. My camper had about a 30% margin above the GVWR and my cheap China tires were fine. I did eventually replace them with the Carlisle Radial Trail tires which have been excellent, and also made in China.

Trailer Village within the Grand Canyon is the closest. We loved it there. There are some nice campgrounds in Williams but that is an hour or so away, and one or two closer, but still outside of the park. Staying at Trailer Village allows you to stay within the park and use the bus system; which has a bus stop right at the entrance to the campground.